December 5 , 2007
Jackie's Christmas Coloring Project for Little Kids
Some of you have requested a more simple line drawing for younger kids to do for Christmas. Petra was kind enough to make another drawing for Christmas 2007. Thank you so much to Petra!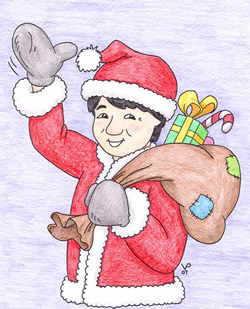 Click Santa Jackie to print out and color your own project!
November 29, 2007
Jackie's Christmas Coloring Project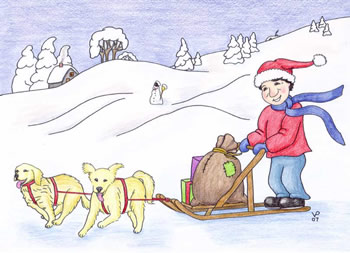 It's that time of year again and we have a very special Christmas coloring project for you. This year you can color Jackie on a sled being pulled by Jones and JJ! Click on Jackie and the dogs to print out and color your own.
This year we will not have a contest for Christmas cards, but you are welcome to send cards to Jackie, of course. Recently he has asked that you not send him any presents; instead he asks that you use the money to make a donation to the Dragon's Heart Build a School for a Dollar project. Remember, every dollar helps!
Here's the address for you to send any Christmas donations and/or cards:
Jackie Chan Kids Corner
c/o The JC Group
No. 70 Pak To Avenue, Clear Water Bay Road, Sai Kung, Kowloon, Hong Kong

You can make a donation online here, but make sure to choose Dragon's Heart Foundation from the drop down menu.
If you would like to read Jackie's sincere thank you for recent donations, click here.
November 20, 2007
Jackie's Build a School for a Dollar Project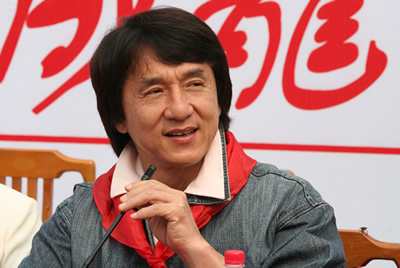 Jackie in China for Dragon's Heart mission, September 2007
When we checked the total for our online donations from the past few weeks, we were amazed! More people donated to Dragon's Heart Foundation in the last few weeks than ever have before in such a short time period. TWENTY-NINE people have made an online donation in the last three weeks! Some donations were for a dollar, some for much more. Each one is important!
This is great news for the project because it means that interest is still high and that people can see how much closer to our goal we have gotten. Do you know that every single time Jackie gave a press conference in China during his recent trip, he mentioned the Build a School for a Dollar project? It's true. He talks about it all the time!
So a big "thank you very much" to each and every person who has made a donation to the project. Your money is really going to make a difference to so many children. Jackie always says that if he could take everyone to China with him on the Dragon's Heart trips, he would. He would like everyone to see the conditions that these children go to school in so that they'll work even harder to help. Of course he can't take everyone with him, so we work hard to share Jackie's experiences with you. You can read Jackie's diaries and the Scrapbook articles on the main site to learn about what it's like to travel to China with Dragon's Heart.
We have several new stories in our Dragon's Heart Helpers pages. Please click the banner below to read more!

November 13, 2007
Happy Thanksgiving Coloring Project
For those of you who celebrate Thanksgiving, we've created a brand new coloring project. Click on Jackie and the kids to color yours!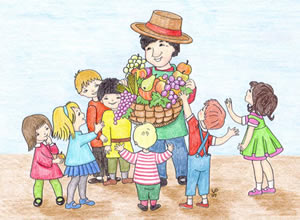 November 4, 2007
A Great Idea
Read all about how a teacher from Germany used Shanghai Noon to teach several valuable and fun lessons to her students. Apologies to Sabine for the length of time it took to post her story to the Sharing Corner. So sorry!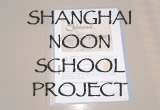 A Message From the Webmaster About the Halloween Contest
Dear Friends,

If you're happy with the way our Halloween Contest was conducted, then you don't need to read this message. However, if you are one of the people who have written to complain, please read this so that you will understand how we handled different aspects of the contest.

About the use of the blank Jackies for decorating: This is the third year for our contest and in the previous two years, no one sent in a design which did not use the blank Jackie templates that we provide. However, this year there were several people who drew their own Jackies and decorated them. I received complaints about people doing this, so I posted a notice asking people to please use the blank Jackie templates. I advised them that we would not post designs that were freehand drawings because this is not a drawing competition. Still, we received Jackie designs that did not use the templates. We also received some that looked like they attempted to make use of the templates and it was a tough decision to choose which ones had gone too far away from using the blank Jackies. It was up to me, the webmaster, to decide which to include. I certainly didn't want to disappoint anyone who made a drawing without using the templates, but it was unavoidable. Happily, every person whose drawing I rejected redid their design and tried to get closer to using the templates. I did the best I could to be fair and not to disappoint anyone who worked hard on the design. Despite this, I have had some complaints about people not using the templates. Sorry about this. Next year I will be extremely specific and use examples to show contest entrants just how far they can go with altering our templates. I hope this satisfies everyone. Our goal is to have fun, after all.

About copying someone else's design: Several people have written in to complain that the "Sound of Music Jackie" (a runner-up winner) was copied from a similar design sent in earlier in the contest. I wrote to the runner-up winner to discuss this with her. After talking with her, I can assure you that she did not copy her design from anyone. She planned her designs well in advance of the contest and did not take anyone else's idea. There were several designs in this year's contest which were very similar; we had duplicates of a few different ideas. This is bound to happen since there are so many entrants. I assure you that this contest was run fairly.

About Jackie choosing the winners: Lastly, I have had people write to me to question whether Jackie actually chose the winners in the contest. Some people have said that it wasn't possible because the winners were announced so quickly. In repsonse to that, I posted a photo of Jackie choosing the winners. I hope that will relieve any doubt about who judged this contest. Jackie really does enjoy participating in our contests and if he's asked to judge them, he does.

The Decorate Jackie for Halloween Contest is our most popular competition and we love the fact that so many people get involved. We had people from 28 countries around the world participate; the youngest contestant was only 23 months old and the oldest was 83. About half of the entries were done by adults and the other half by youngsters. When people send in their entires, they often include a note telling me how much fun they had decorating Jackie for the contest. Many adults tell me that it makes them feel young again and it reminds them how much fun it is to be creative. I am quite happy that this contest can allow kids to have fun and adults to remember how great it is to sit down with some pencils or crayons and just enjoy creating something!

I hope this clears up all the questions and issues concerning the contest. I would also like to remind everyone that the cut-off date for entries was October 27th, but I added as many as I could even after the ending date. However, no new designs were added after the 29th because Jackie needed time to judge the contest.

Regards,
Kath

Webmaster
www.jackiechankids.com
www.jackiechan.com
November 3, 2007






The Build a School for a Dollar total has topped US$ 40,000 and that means that we are well past the halfway mark! Thanks to everyone who has sent in a donation.
There is a new story at our Build a School Helpers page about a group of hardworking second graders from America, and we will tell you more stories soon. If you've sent in a donation with your story and photos but don't see it posted on our helper pages, please send an email reminder to the webmaster. In the meantime, keep up the good work. Jackie is thrilled with the progress of the Build a School project and talks about it all the time at press conferences and other gatherings. Click here to see video of Jackie talking about the Build a School project (and the Buddy Bears too!).
And don't forget to click on the banner below to read all about our Build a School for a Dollar campaign!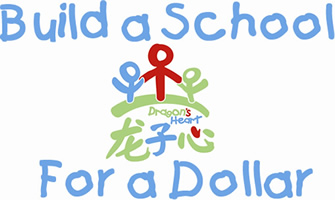 A Word About Our Halloween Contest
A few people have expressed their disbelief that Jackie actually judged the Decorate Jackie for Halloween contest because the results came in so fast. Well, Jackie loves the contests that we hold here at the Kids Corner, and he couldn't wait to see all the entries. Here's a photo of Jackie (just out of the shower) in the final stages of judging this year's contest: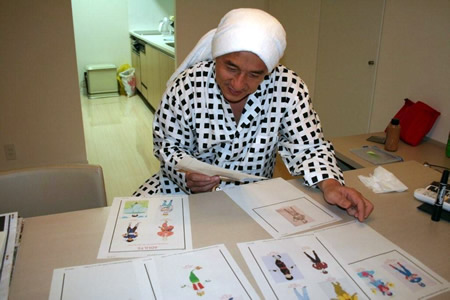 November 2, 2007
HALLOWEEN CONTEST
Jackie has chosen the winners for the 2007 Halloween contest. This year's contest brought in about 240 designs from 28 different countries. The youngest entrant was 23 months old and the oldest was 83 years old! Jackie spent a lot of time choosing his favorites and wants to tell everyone that it was very difficult to choose and that he has the most creative fans in the world. So, if you want to know who won, click the banner: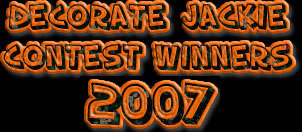 November 1, 2007

Poor Jackie! He's been on so many plane rides lately, he doesn't even know where he is when he wakes up in the morning. He wanted you to see how many trips he's taken in the past few months, so we put together this fun map. Have a look at Jackie's Travel Map here!
October 31, 2007
Our wonderful Kids Corner cartoonist has sent a very special treat to wish everyone a Happy Halloween. Here is a message from Petra:
Tonight three little Buddies showed up in front of me and wanted to be treated or they would play a trick on me...I sent them to Jackie's office in Hong Kong and told them there's big Halloween party going on. So they would like to celebrate with you and wish "Happy Halloween" to all of you.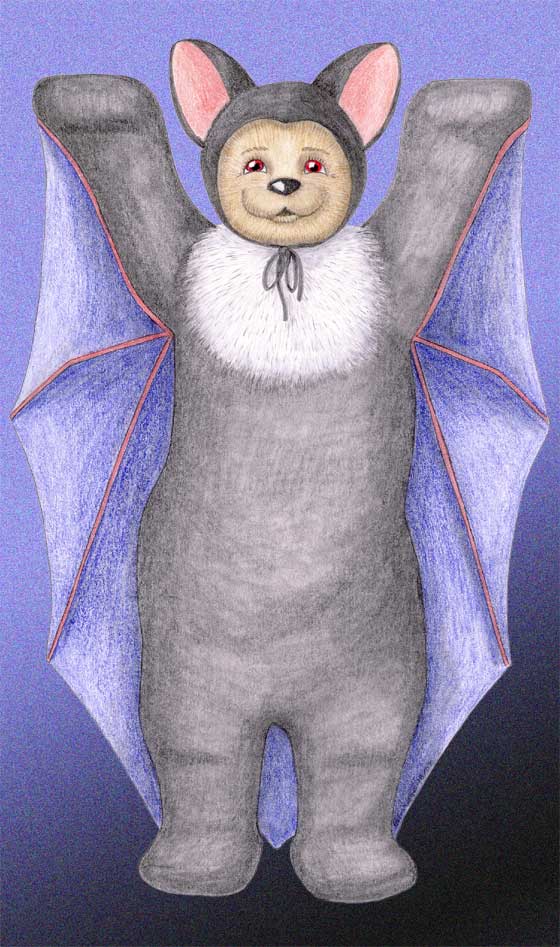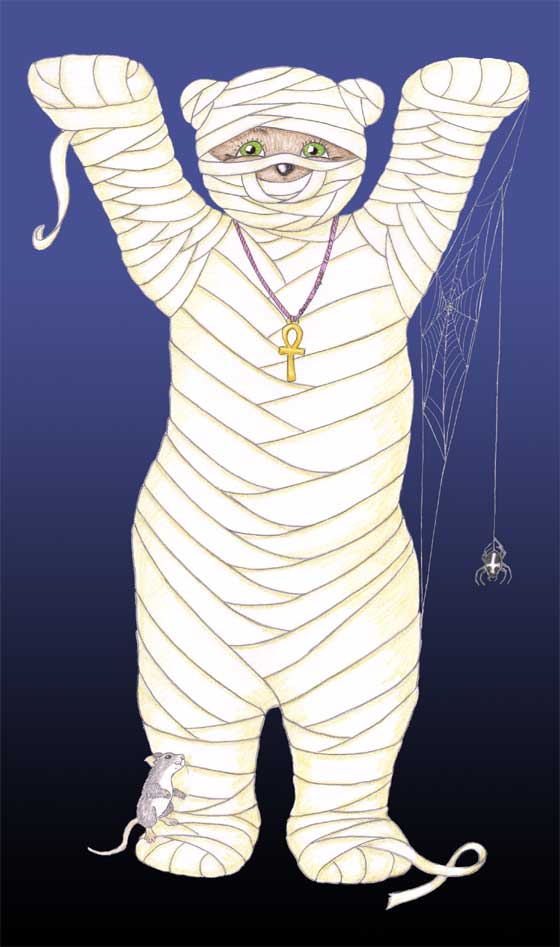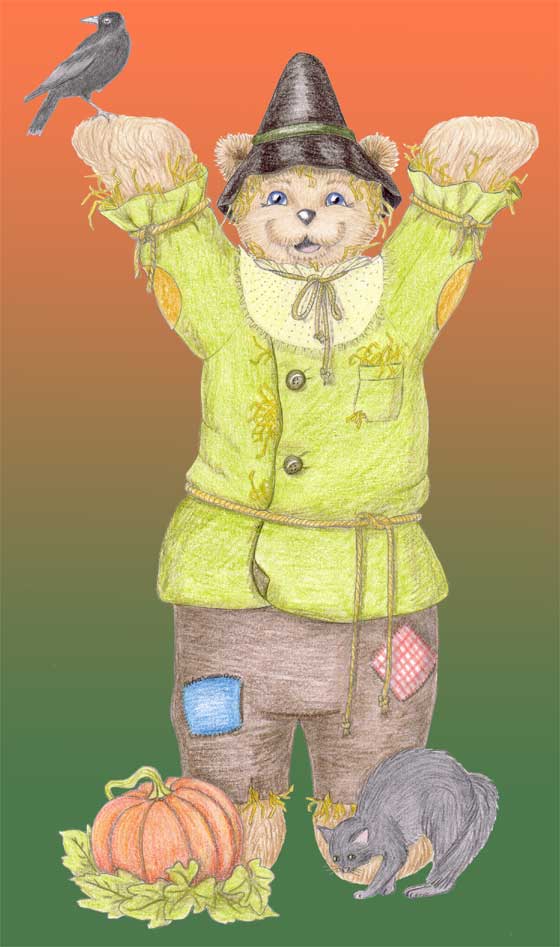 Thank you Petra!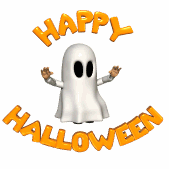 October 30, 2007
Halloween Contest Ends
Time is up to enter our Halloween contest, so please don't send any more designs in. This year we have had the largest number of entries ever and we want to thank everyone for participating. Jackie will have his hands full picking out a winner, so please give him plenty of time to look through all the designs. We will announce the winner as soon as possible, but it won't be in time for Halloween.
Click on our ghost to see all the designs for the 2007 Decorate Jackie for Halloween Contest!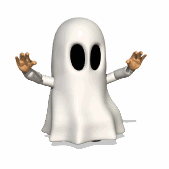 Note: If you have sent in a Halloween design and you don't see it posted, please email the webmaster and we'll find out where it went. All designs received have now been posted.
October 24, 2007
Thanks!
So far we have received several audio recordings for our Build a School for a Dollar video project. We want to say thank you for sending these to us. They're perfect! We've gotten messages from the Netherlands and from Germany and after listening to them, we are quite excited. The messages are loud and clear and are very heartfelt. Thank you so much and we hope that more kids will take a few minutes to record a message (.mp3 if possible).

Please click on Jackie to read all about our Build a School for a Dollar video project.
Halloween Enthusiasm
Wow! We have never gotten such a big response to our Halloween contest! Click on our friendly ghost below to see 36 new entries. You still have a week before the big day, so don't worry if you haven't sent your design in yet. And for those of you who are wondering if Jackie actually does judge the contests here on our Kids Corner, have a look at this photo of Jackie and his stunt guys on the set of The Forbidden Kingdom in China. What are they doing? Picking out the winners of our recent Buddy Bear contest!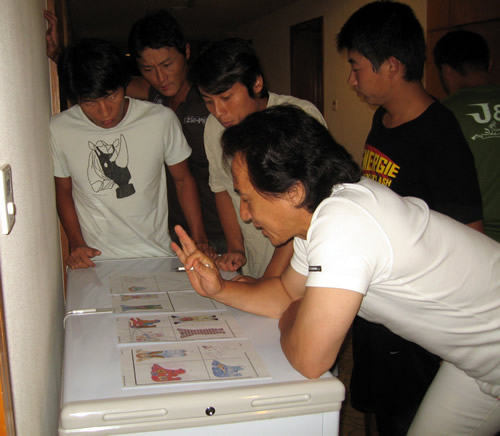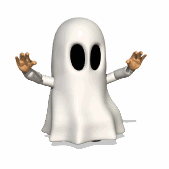 CLICK ME TO SEE ALL THE LATEST DESIGNS
October 19, 2007
Great Story About Build a School Helpers
Today we want to share a really heartwarming story about three people who put their skills to work for Jackie's Build a School for a Dollar project. There is no end to the creative ideas that Jackie's fans have to raise money for the project. If you have a skill, why not follow the lead of our Dragon's Heart Helpers and use it to help out the project? Jackie is always thrilled to read the stories about how his fans are raising money for the school.
A big thank you to Ute, Silke, and Maike for their hard work. Thank you also to everyone who continues to support the Build a School for a Dollar project!
Click here for our latest report from Build a School Helpers Ute, Silke, and Maike
And From Our Sharing Corner...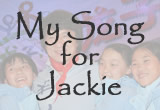 A Note About Jackie's Idea for Build a School Video Project
We have had some questions about Jackie's idea for the Build a School project video he wants to make. On the information page, we asked that you send in the original digital video tape of the child either drawing or doing something else to raise money for the Build a School project.
There is a reason why we want the original tape. Because we will create a video from your tape, the best quality will be achieved if we have your original tape and not something that has been resized and processed, then sent through email or put onto a DVD. So please send us the original recording. If it's longer than what we requested, don't worry. We will cut out the parts that we can use for the video.
Hope this clears everything up for you. Click here to read about Jackie's idea for the Build a School video.
New Coloring Project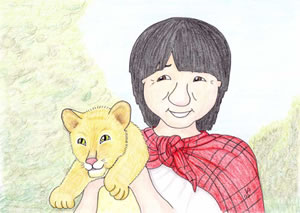 Click Jackie to visit our Coloring Pages
A big thank you to Petra for her latest creation, "Who Am I? Jackie with Lion Baby." Click on Jackie to visit our coloring pages where you can print the outline of Jackie and the Lion Baby to color.
Incredible New Drawing in Jackie's Art Gallery

Click the banner above to visit the Art Gallery and see an amazing portrait of Jackie that took Nelson from Malaysia two weeks to complete!
October 18, 2007
Wow! More Halloween Designs
Jackie's fans continue to think up new and original designs for our Decorate Jackie for Halloween Contest. We have more designs this year than ever before and Jackie will be very busy choosing his favorites at the end of October. There's still plenty of time to enter your design in our contest. Just remember to use one of the templates found at our contest instruction page.
Speaking of Halloween, did you know that it is an ancient holiday which was begun 2,000 years ago by the Celts in the area of the world that is now Ireland. Although the holiday is most popular in North America, it is celebrated all over the world, including Hong Kong!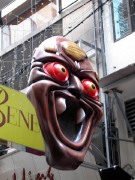 Click here to read about Halloween in Hong Kong
October 12, 2007
A Message About Jackie's Build a School Video
A few people have written to us asking about the Build a School video that Jackie wants to make. If you can't speak English, of course you can send your message in your own language. If you do this, you must include a translation. Since the video is in the planning stages right now, we aren't sure whether we will be able to use recordings in other languages, but we will try our best.
Also, if your video isn't exactly 30 seconds long, please don't worry! Just do the best you can and have fun. Jackie's main interest is that you speak from your heart.
Important Note About Halloween Designs
This is the third year for our Decorate Jackie for Halloween Contest, but it's the first time that we have run into a problem with fans sending designs that are not made from the "blank Jackies" that we provide on our website.
We're sorry, but you must use one of the blank Jackies to make your design, otherwise it turns into a drawing contest. The whole idea behind providing the blank Jackies is that it makes it a fair contest for those who can't draw very well and those who can. If you look at last year's entries, you will see that although some fans added a tremendous amount to the blank Jackie, it's still visible and there are no free hand drawings. (Click here to see last year's contest entries.)
For example, this is a brilliant painting by Asha, but it is too far from the original blank Jackie to be included in our contest (sorry Asha!):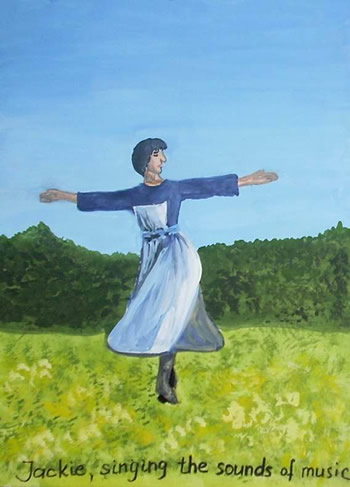 We will take the drawings of Jackie that don't use the templates and put them in our Art Gallery as soon as possible. Please use the templates we provide to decorate Jackie for Halloween. Thanks!
We also want to reassure all fans that employees of JC Group are not eligible to win prizes in any of our contests. Petra Vogel, the woman who draws all of our Jackie cartoons, is not an employee of JC Group. She does our cartoons free of charge because she enjoys doing them.
With regard to judging: When Jackie judges our contests, he is given printouts of the entries without names or countries written on them.
October 11, 2007

Calling all kids! Jackie has a new idea and you can help him make it a reality.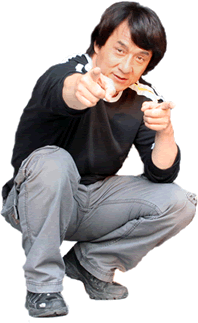 "I want you to help me!"
(Click on Jackie to read all about it.)
October 7, 2007
Wow! More Halloween Designs
Thanks to everyone who has sent in a Decorate Jackie for Halloween design. This is one of Jackie's favorite contests and he loves looking through the creative costumes his fans have made for him. There's still plenty of time to send in your design, so get your colors out and go!
Thanks also to all the fans who are following the instructions for naming your files. You're making the webmaster's job a lot easier! Some of you have added the name of your design to the file name and that's terrific. For example: H2007_Jason_14_Germany_Jackie_Ghost.jpg. That's even more helpful. Thank you!!
One more thing...if you send your design and don't see it posted immediately, please don't resend it. The webmaster is working as hard as she can to keep up. Right now the designs are up to date, so if you sent yours any time in the past few weeks and don't see it posted, please send the webmaster a reminder at jckids@jackiechan.com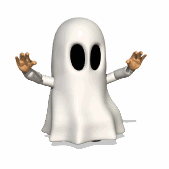 CLICK ME TO SEE ALL THE LATEST DESIGNS
October 6, 2007
A Big Thank You From Jackie
Jackie doesn't often have much spare time, but today he did and he went through more of the wonderful drawings, cards, and letters from fans. He wanted to take a few photos to share with you and also say "Thank you!" to everyone who supports him.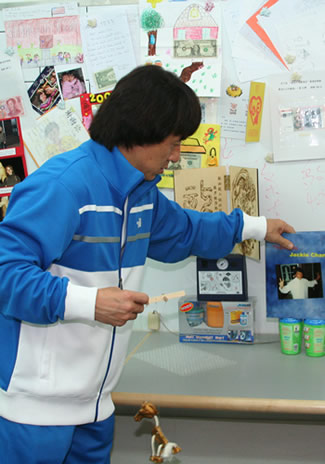 Jackie looks over some of the things sent in by fans.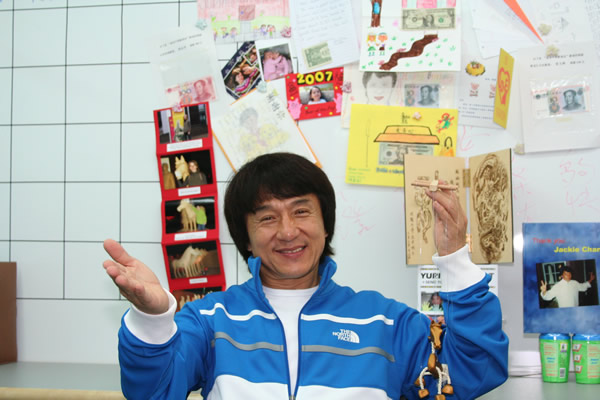 "Thank you!"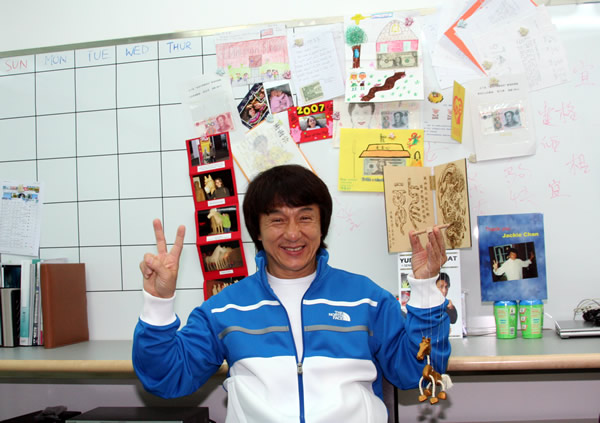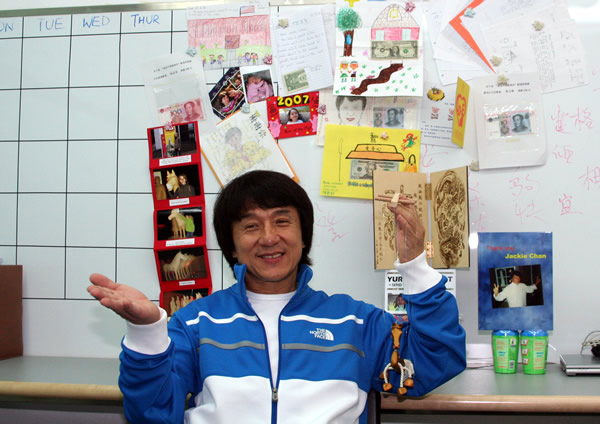 Jackie likes to arrange things himself for the photos.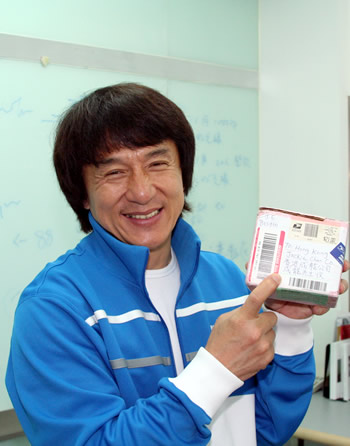 Jackie wanted to show everyone this parcel which arrived at our office recently. It's addressed simply to "Hong Kong, Jackie Chan Company." No address, no street. He thought it was funny that it arrived here with so little information for the postal service!
October 5, 2007
Incredible News for Build a School for a Dollar Project!
Thanks to the generosity of Jackie's fans, our total is now
US $38,318
Wow! It's been only a little over a year since we began the Build a School for a Dollar project and we are halfway to our goal. This is wonderful news and Jackie was very happy. Yesterday, two Swiss fans came to Jackie's office in Hong Kong to present him with a very large sum.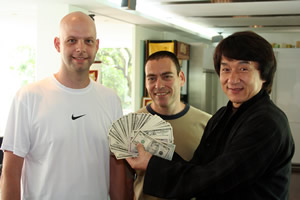 Click here to read about Pascal and Daniel's huge donation!
Jackie took some time yesterday to look through the donations that we've received in the past few months. He wanted to hear the story behind each donation, and was really touched by all of the different things his fans have done to raise money. Here's his message to fans:
"Wow! Thank you so much for all the donations! There are so many stories about how people raise money for the Build a School project, and I love hearing all of them. I took lots of photos to show you that I look through all your drawings, projects, and letters. I hope that you will continue to support the project. We're halfway there and I know we're going to succeed. Thank you! *BIG KISS*"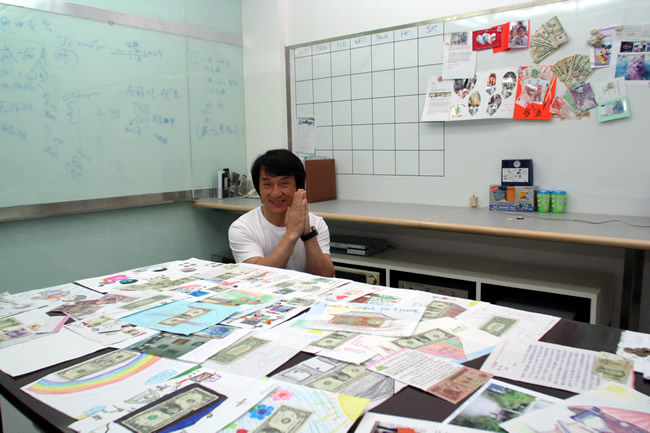 CLICK HERE for many more photos of Jackie with the donations.
October 1, 2007
Sharing Corner: Making Friends, Jackie Chan Style
We have a great new story at our Sharing Corner about a young man from England and a family from Austria who met on our Jackie Chan Kids Corner Forum and became friends. Read about how Dan from England visited Claudia and her family in Austria!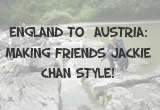 September 30, 2007
Oops...Sorry Raoni!!
The beautiful We Are Ready poster [News: September 29th] was made by Raoni, not Sylvain. He drew it after hearing Jackie sing the Olympic song "We Are Ready." Sorry for the blunder and thanks to Raoni for the beautiful poster!
Here's the artist, Raoni Chomel from France: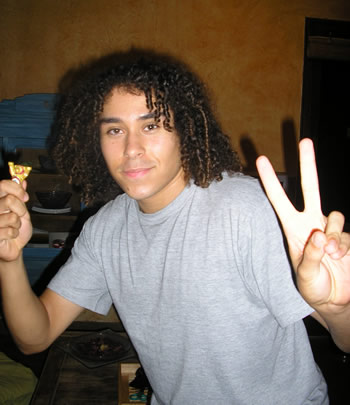 Pet Named After Jackie
Thank you to Ashlee and Christine for sending in a photo of their little canary named Jackie. Many fans name pets after Jackie; to see more, click here!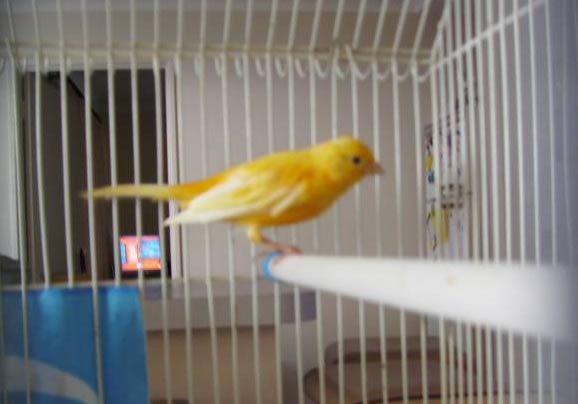 More Halloween Designs
Wow! Jackie is going to be so happy when he sees all the Halloween designs. Since the update yesterday, we have received even more designs. Thanks to everyone for participating.
Hint: If you name your design, it will make the Webmaster's job easier. Sometimes she isn't quite sure what the design is! So if you send in a design, please give it a name or tell us what it is. Thanks.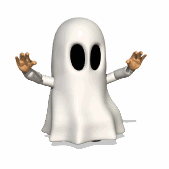 CLICK ME TO SEE ALL THE NEW HALLOWEEN DESIGNS!
September 29, 2007
We Are Ready!
Thanks to Sylvan from France who was inspired to make this "We Are Ready!" poster in honor of the Beijing 2008 Olympics. What a great drawing!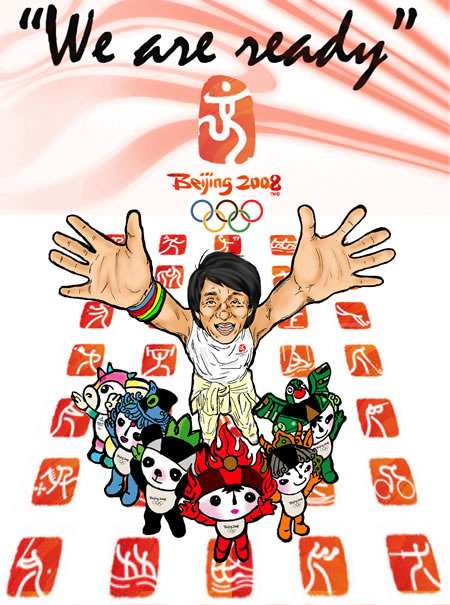 Dragon's Heart Needlepoint
Although Jackie's been very busy since he returned to Hong Kong, he did have a moment to look through some of the gifts that fans have sent in recently and he wanted to say a big "Thank You!" to everyone. Jackie didn't have time to pose with all the beautiful gifts and drawings, but in honor of his just completed charity mission, we thought you'd like to see Jackie's photo with this needlepoint from Silke of Germany.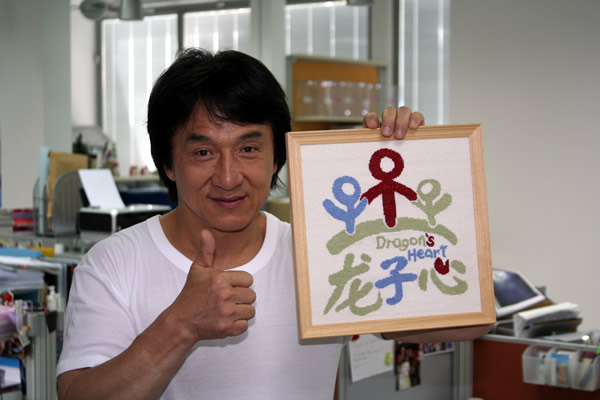 More Halloween Designs Added!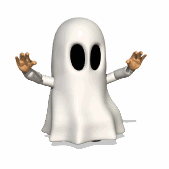 CLICK THE FRIENDLY GHOST TO SEE THE NEWEST DESIGNS!
September 26, 2007
Halloween Contest Really Takes Off!!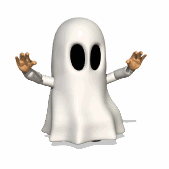 We have 44 new Halloween designs posted at our website and it isn't even October yet! This looks to be the biggest Halloween Contest we've ever had. This will make Jackie very happy because he loves looking at the designs. At the end of the contest, Jackie always asks us to print the designs out and put them into a book so he can save it. We'll do the same with this contest, of course! To see all the new designs, click here.
Dragon's Heart Charity Mission
Jackie has just returned from a very long and tiring trip for the Dragon's Heart Foundation. He was on the road for 10 days and visited many schools, elderly homes, and historical sites. We have posted some photos on our main site and you can look at them here. We will be posting more photos and Scrapbook articles about the trip, so stay tuned.
A few extra photos for you: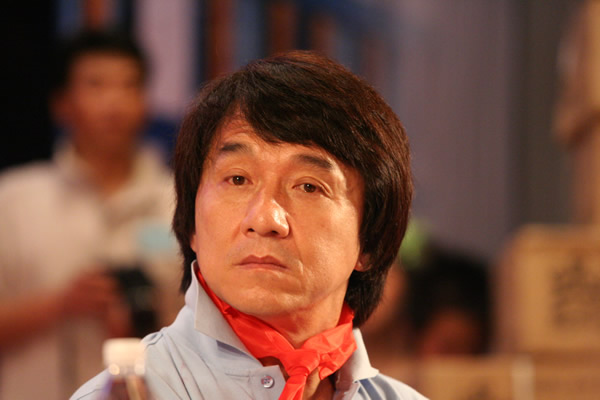 Jackie looks so sad when he listens to the students' stories about being poor.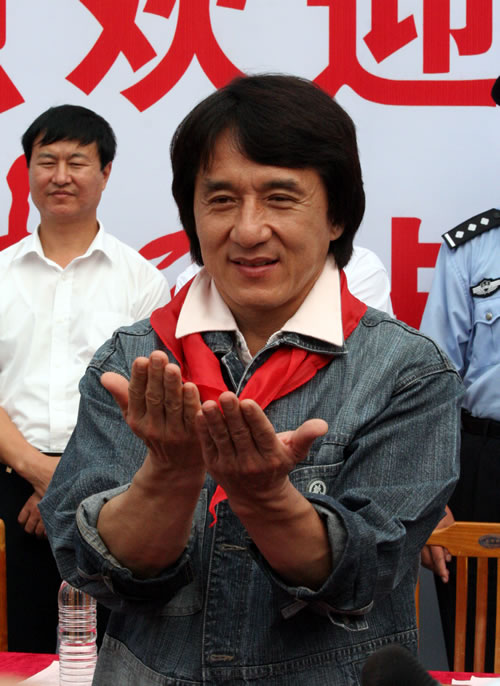 Jackie uses sign language to talk to deaf students at a special school in China.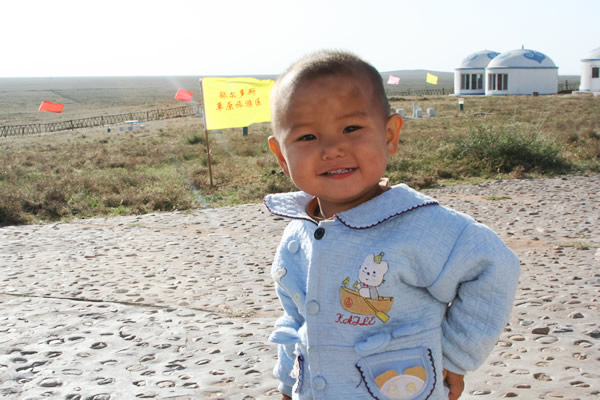 A little Mongolian baby on the prairie in Erdos.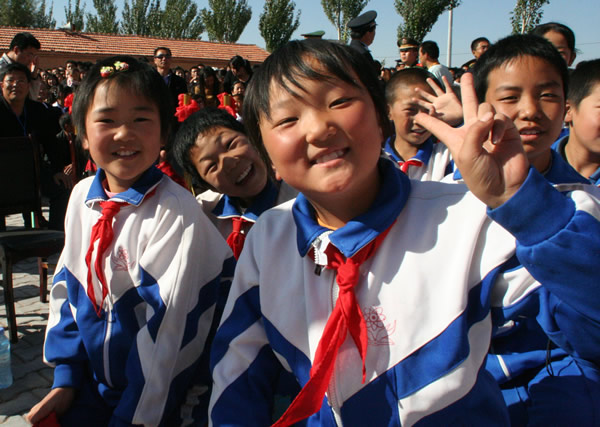 Dragon's Heart Primary School students. All of your donations to the Build a School project benefit kids just like these!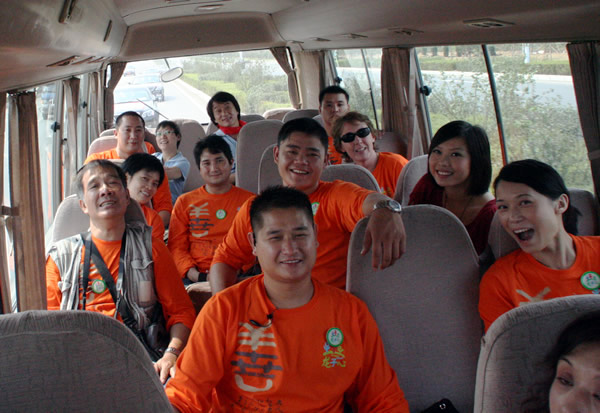 Jackie with some of the Dragon's Heart team traveling in China.
September 14, 2007
"We Are Ready!"
The whole world is excited about the Olympics which will take place in Beijing next year. Jackie is participating in many of the activities leading up to the Olympics. Last week he sang a terrific song at the Paralympics countdown ceremony in Beijing. You can watch the video and read the English translation of the lyrics here.
Here's Jackie recording the song in Beijing: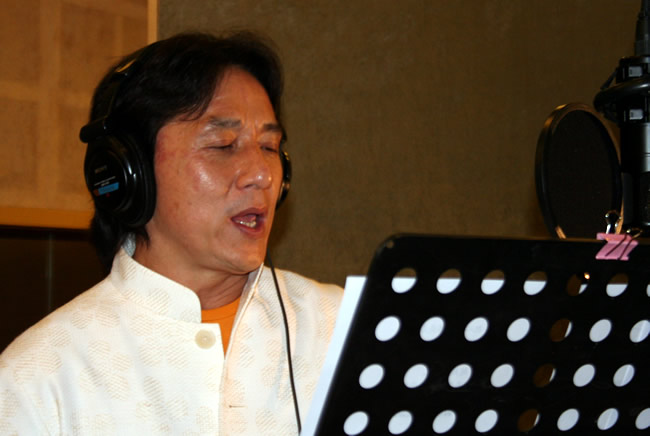 A Special Build a School Story
Although donations for the Build a School for a Dollar project have slowed down a bit, there are people who are still actively supporting it. Some donate anonymously, so we will never know who they are. Others send in a few coins; whatever they can afford. Some donate larger amounts. And some do special things to show their support. All of these come from the heart and Jackie appreciates them so much! Click below to read about how Zhao Ai of China supports "Big Brother Jackie."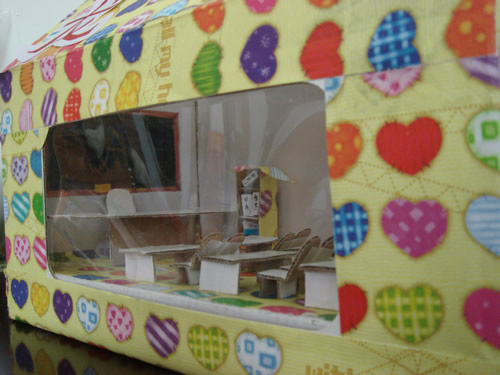 Don't Forget to Decorate Jackie for Halloween
We've already recieved a few designs for our annual contest. Check them out by clicking our friendly ghost, below!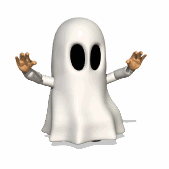 CLICK ME!
September 11, 2007
It's That Time of Year Again!
It's time for our third annual Decorate Jackie for Halloween Contest. This year we have some new models of Jackie to decorate (and we've kept one of our original ones because we just like it so much). We have also listened to fans' requests to have more of our contest prizes autographed by Jackie! To read all about this year's contest, click our friendly ghost below!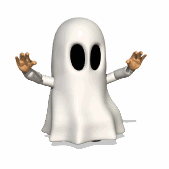 CLICK ME!
A Couple of Changes
We've reorganized our Kids Corner front page a little. It's not a big change, just a slightly different look. We've moved the link to the Kids Corner forum onto our Fun Stuff page (where you'll also find a few more puzzles).
Another Buddy Bear Thank You!
Wow! Another thank you from a Buddy Bear contest winner. We love hearing from people who win prizes in our contests. This is especially true since our prizes are shipped from Hong Kong to places all over the world. Sometimes we don't know if they've arrived or not. So thank you to those who took the time to send us a few words. We appreciate it! Here's the latest, from Maya:
Dear Mr. Chan,
In the attachment is a picture and friendship poem I made especially for you. As soon as I received the Buddy Bear from you, I named it some Japanese name and drew a picture of it and some fictional me standing in front of it. It's so happy here! I hope you will like the picture!
      
                                                                                  -Maya Gouw

Here's Maya's picture: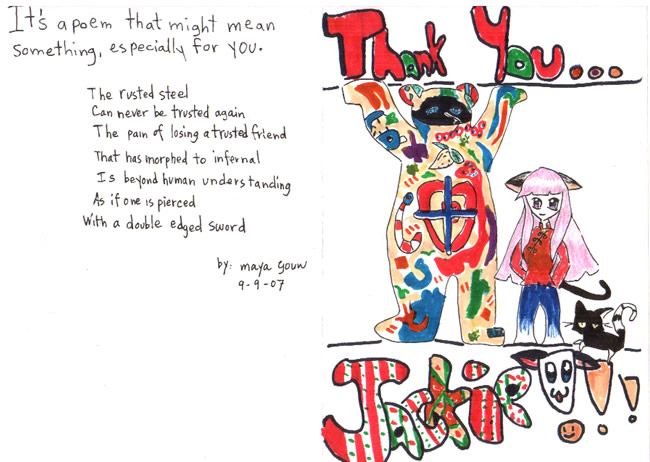 The Latest Jackie News is archived to save room on this web page.
To read past news reports, just click on the month you're interested in viewing. Remember that some of the older links in these news archive may no longer be active.
AUGUST, SEPTEMBER, OCTOBER 2005
KIDS CORNER FRONT PAGE / TOTALLY FUN JACKIE STUFF / OFFICIAL SITE HOME PAGE
©2007 The JC Group
No part of this website may be reproduced or distributed without permission.