Spending a windy afternoon for Jackie's charity
Dear Jackie,
My name is Ute Oey and I'm a long-time fan of yours. I want to tell you the story of my donation for your Build-A-School Project.
Every year in September a market named "Herbst-Markt" takes place in my home village of Molsberg. For this year's market I had the idea to rent a stand and to sell handmade items there. The money I earned I wanted to donate to your school project. When I visited my friend Silke at the beginning of September I told her my idea and immediately she and her daughter Maike promised to support me. They both are also big fans of yours and they also like the Build-A-School Project and have supported it already.
For the next four weeks the three of us were busy making needlepoint work for cards, making cards in 3D technique, embroidering fragrance bags, and baking different kinds of cookies and muffins. Silke and Maike sent me their items via mail because they live in another part of Germany and couldn't come personally to the market to help me sell all the items.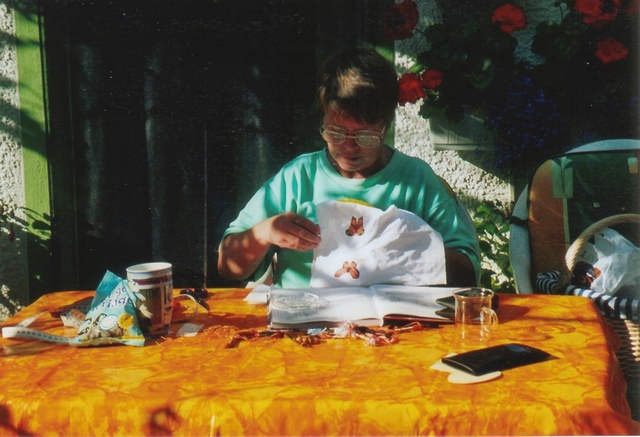 Ute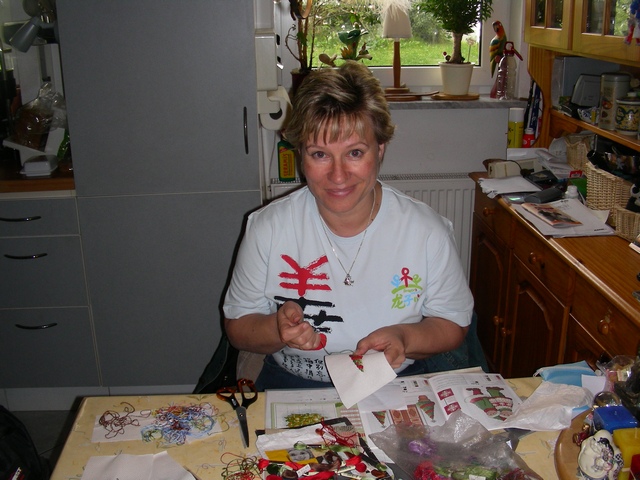 Silke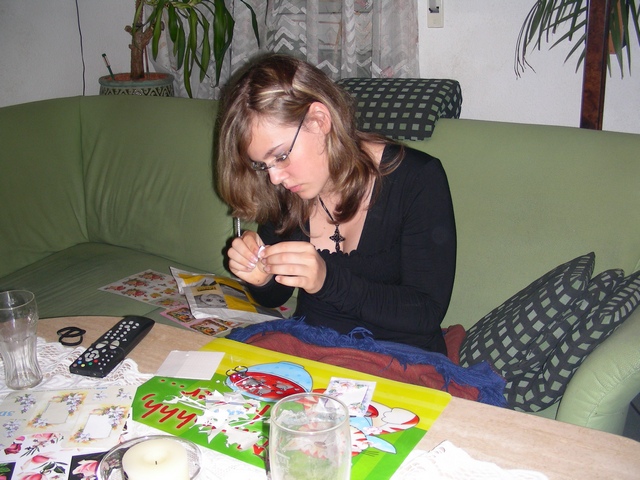 Maike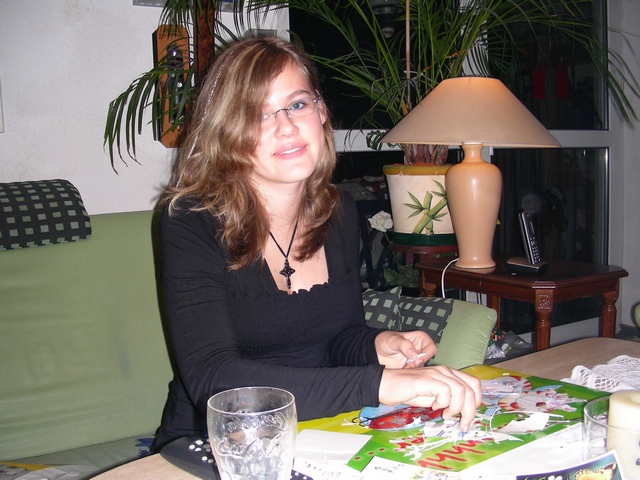 Maike
Together with Silke I created a text to inform the visitors of the market about the reason and the goal of my stand and I even printed some flyers and posters.
Some days before the date of the market I observed the weather forecast because I was afraid it would rain. In that case no visitors would come and I wouldn't get money for the project. At last the day of the market came and fortunately the weather was not that bad but unfortunately it was very windy. So I built up my stand at the market and displayed all the items to please the visitors and to encourage them to buy. Because of the wind it was very difficult to control all these items. Unfortunately for me the wind seemed to be in a good mood to cause me trouble and tried to blow them away again and again. I was almost constantly in a hurry to keep them back. Many visitors were very interested in the flyers and I was happy to tell them about your charity work. Some of them even gave an extra amount when they got to know the reason for my stand.
When the market ended I counted all the bills and coins in my moneybox and was very surprised and proud to find there the whole amount of 110 Euros (US$ 156). That made me very happy and I also hope it will help to reach the goal of the project a little bit faster.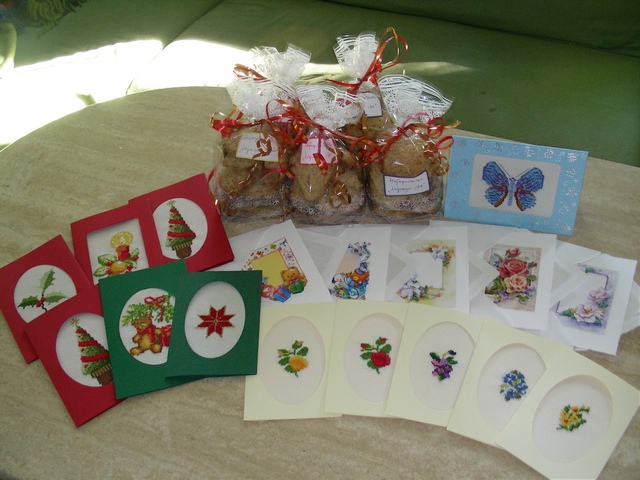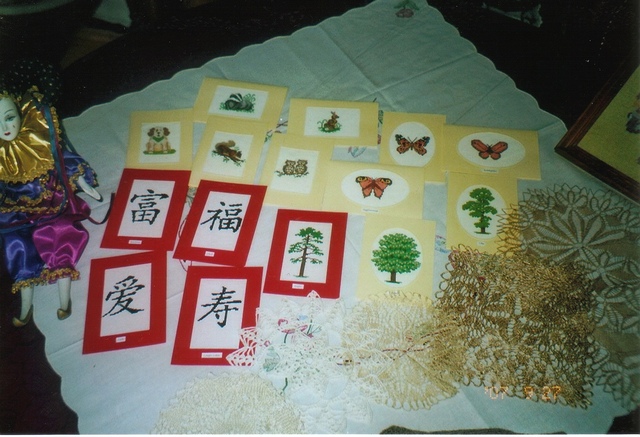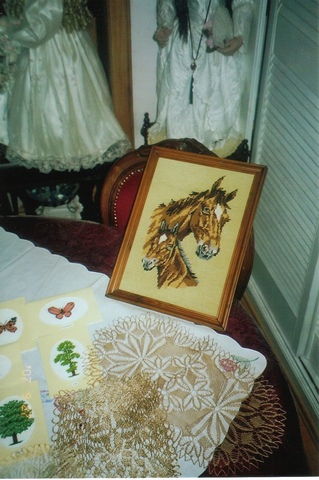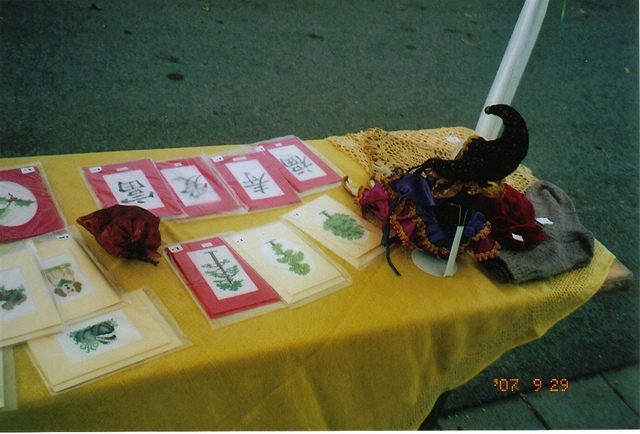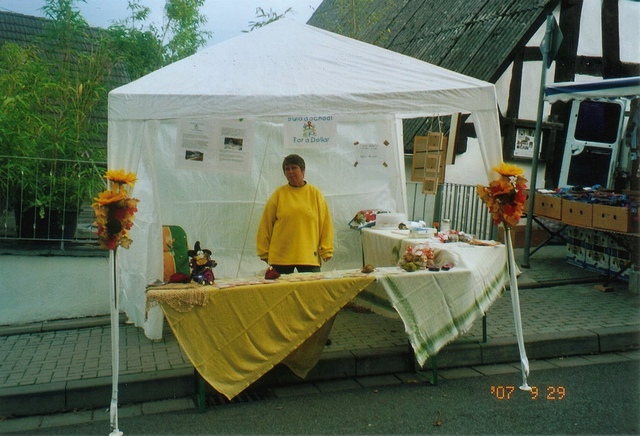 Dear Jackie, for the three of us it was again a big pleasure to help with our efforts for the school project. You are our inspiration for charity. Thank you so much.
With love
Ute, Silke, and Maike
Germany
If you'd like to make any size donation online, please click here and choose "Dragon's Heart Foundation" from the drop down menu.
Or send your donation to:
Build-a-School Project
c/o The JC Group
No. 70 Pak To Avenue, Clear Water Bay Road, Sai Kung, Kowloon, Hong Kong