July 31, 2003
According to the Philippines Daily News, Jackie will be in Beijing, China on Sunday to attend a ceremony to launch the 2008 Beijing Olympics logo. Jackie (who is referred to in the article as "Hollywood action hero Jackie Chan") and Chinese actress Gong Li will lead an audience of 2008 celebrities at the festivities. Congratulations to Jackie for this great honor!
Shanghai Knights is still number one in video rentals for its second week. Source
There has been an addition to the Anti-Smoking poster page, so why not have a look? There's still time to send your entry in by email if you would like. Thanks again to everyone who sent in a poster.
Only three more weeks until The Medallion opens in the USA. Thanks to Sony Pictures for sending a great big file of The Medallion poster. Click the thumbnail to see the large poster.
July 30, 2003
Jackie's Official Site is reporting that Jackie attended the opening ceremonies for a new 24 hour entertainment channel in Hong Kong. Here are some photos from the event (thanks to Pinoy for these links):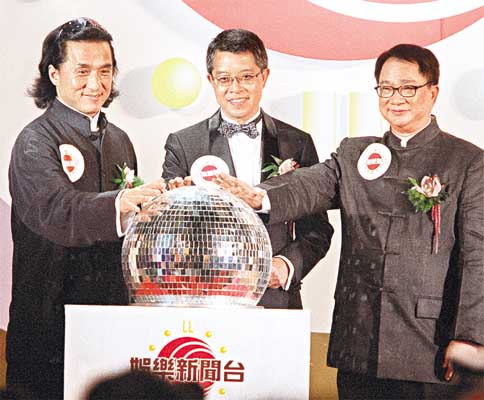 Source: The Sun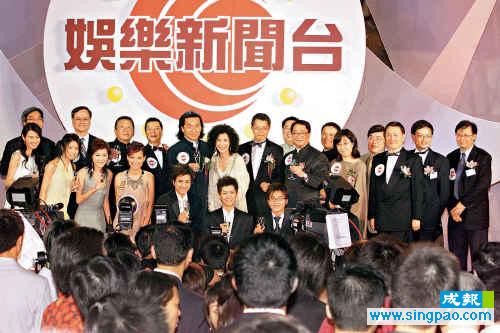 Source: SingPao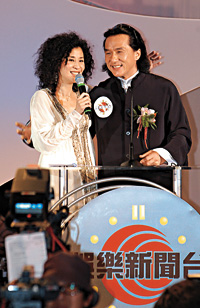 Source: TaKungPao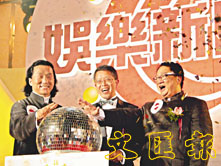 Source: WenWeiPo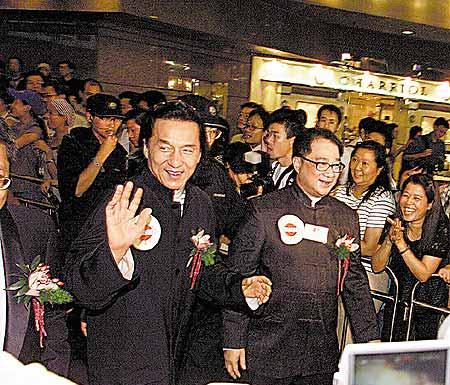 Source: Fansland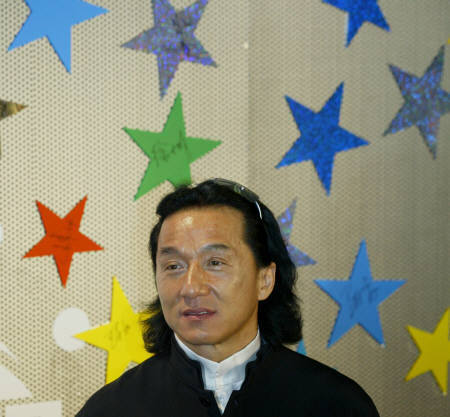 Source: Yahoo's Hong Kong News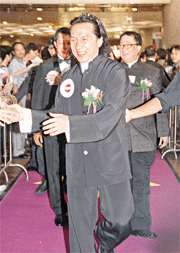 Source: Oriental Daily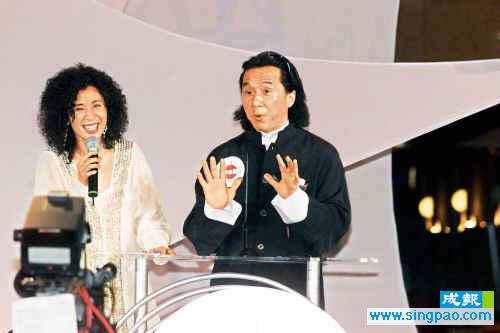 Source: SingPao
And here's a photo of Jackie at a news conference in Hong Kong: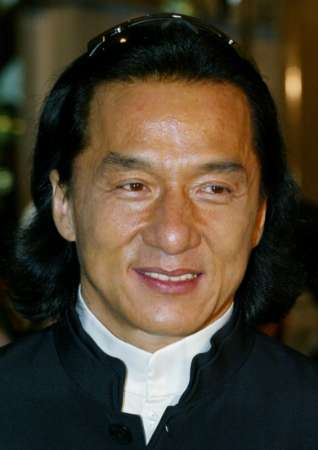 Photo: © Reuters: Din Cheung
Time is nearly up for sending entries to the Anti-smoking campaign. If you would like to send an entry through email, that's just fine.
Very Exciting News!!
This is THE coolest news of the year for the Kids Club!!!
As most of you know, Jackie has been keeping a diary for his fans while shooting Shanghai Knights. In the July 3rd diary entry, Jackie talks at length about the Kids Club and mentions each of the last 7 "Jackie's Kids" by NAME! As most Kids Club members know, Jackie has taken a keen interest in the newest Jackie Fan Club and he reads all of the newsletters. It is very exciting to read Jackie's comments about the club and its members! In the July 8th entry, Jackie mentions the Kids Club again, encouraging his young fans to join. Click the highlighted links (above) or read the diary entries at Jackie's Official Web Site. (From the August 12, 2002 News Report)
CLICK HERE TO GO BACK TO THE TOP
The Latest Jackie News is now being archived to save room on this web page. To read past news reports, just click on the month you're interested in viewing.
©2002 Katharine Schroeder/The Official Jackie Chan Fan Club for Kids