October 31, 2004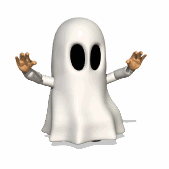 Jackie Chan Emperor: House of Fury
Here are some photos of Jackie visiting the team of House of Fury, a movie due out next year. House of Fury is being financed by JCE Movies, Ltd., Jackie's new production company.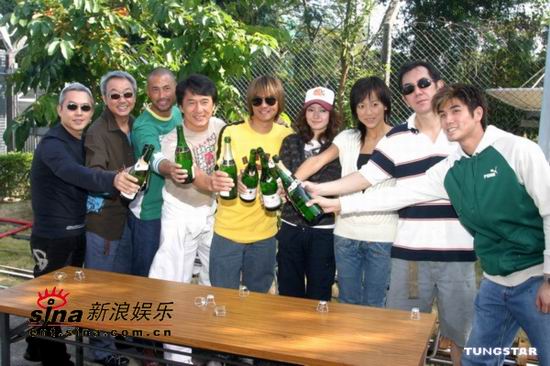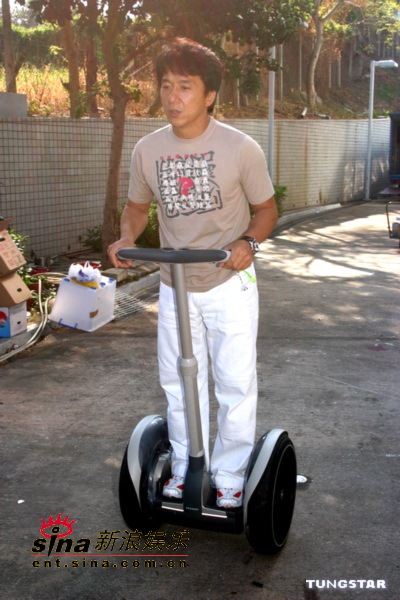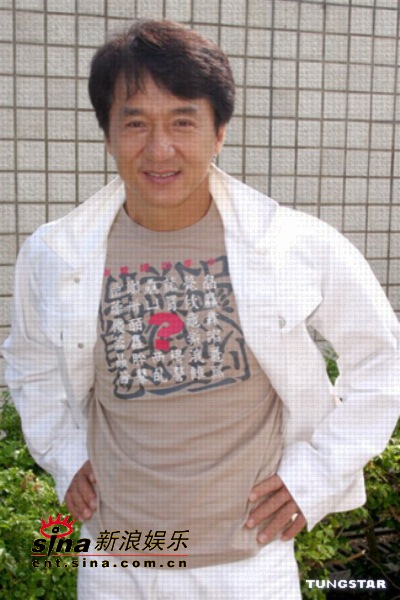 THANKS TO MARIE FOR THE PICS
October 29, 2004
Behind the Scenes Photos of The Myth
Here are a couple of great photos taken on the set of The Myth. Click the photo below to see the album.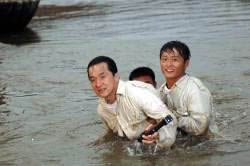 Thanks to Marie and Seung Ho for these photos from a Korean website.
Jackie Encourages Olympic Diver to Stick to Sports
Olympic diver Tian Liang has spoken out about his desire to break into films - particularly Jackie Chan films. Jackie was quoted in the Taipei Times as saying that Tian should "put his effort into representing over a billion Chinese and bring glory for the nation" by getting a few more golds.
Ronald McDonald
McDonald's is most certainly a global company, so it makes sense that Ronald McDonald will have many different looks. Here's an Asian Ronald McDonald with Kelly Chen!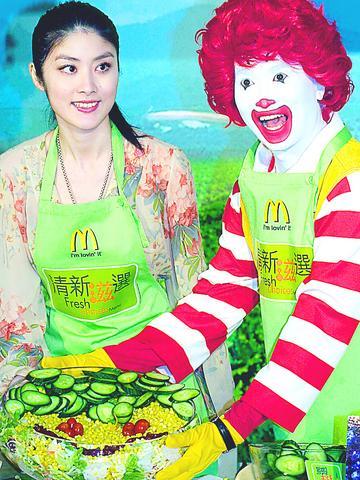 October 26, 2004
A Whole Pack of New Buddies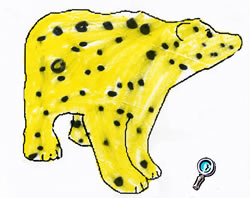 Click Elena's adorable "Spongebob Square Buddy" to see all the new designs.
New T-Shirt Design
Click here to see Silvia's new design!
Buddy Bear Card From Berlin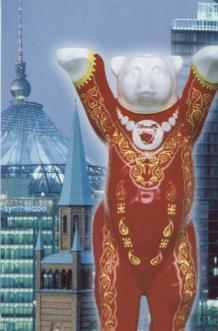 Thank you to Kerstin for sending this beautiful card to the Kids Corner!
Jackie Making News in India
Not a day goes by when Jackie's name isn't mentioned in a news source out of India. Jackie's choice of India as a location for his film, The Myth, has the people of that country very excited. They foresee a future for India as a great spot for filmmakers to set up their cameras. Just by virtue of appearing in Jackie's movie, Mallika Sherawat and Kerala's martial arts expert G. Satyanarayanan have become major attention-getters in their native country.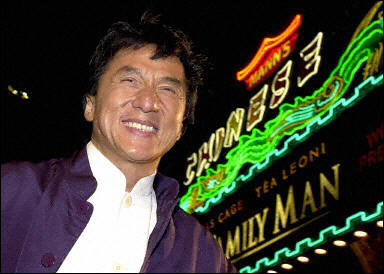 AFP/File/Lucy Nicholson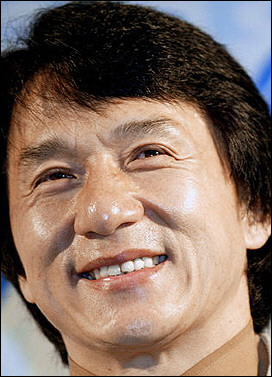 AFP/File/Samantha Sin
Some Beautiful Photos From New Police Story Premiere, Hong Kong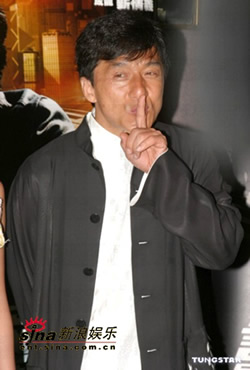 "Shhhh," says Jackie. "Don't tell anyone that New Police Story is going to be my biggest hit ever!"
Click on Jackie to see a whole bunch of really nice photos from the Premiere in Hong Kong last month.
October 25, 2004
Around the World in 80 Days to Hit DVD November 2nd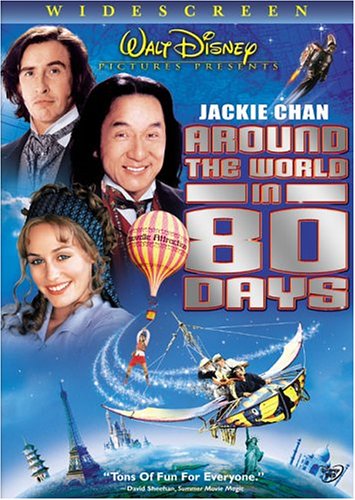 Here are the special features listed by comingsoon.com:
Special Features:
Audio Commentary

Nine Deleted Scenes - With director Frank Coraci's introduction, plus optional commentary for each scene.

2nd Version of the Film - With director's alternate opening and optional commentary from director Frank Coraci and actor Steve Coogan.

"Discovering Around the World in 80 Days"
A behind-the-scenes, on-location look at the making of the film.

"Around the World of Jackie Chan" - A behind-the-scenes look at Jackie Chan's amazing stunt choreography. Go on the set of "Around the World in 80 Days" with Jackie Chan as they film Jackie's fun and entertaining action sequences. Includes interviews with Jackie Chan and his fellow filmmakers.

Music Video "Everybody All Over the World" - Performed by Dave Stewart and the Sylvia School Children's Choir.

Jackie Takes Kalari Lessons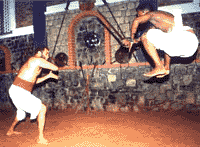 Click here to read all about it! Jackie learns the ancient marital arts form of India for The Myth.
October 21, 2004
Jackie in Indian Motorcycle Ad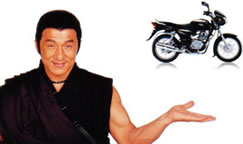 Jackie has done a very funny television commercial for Bajaj Motors of India. You can view the commercial here - just click on "Download Goodies" to get to the commercial. You can read the article at its source here.
More Gorgeous T-Shirt Designs
T-shirt designs keep arriving here at the Kids Corner. There are some magnificent ones which were just added. Click here to see them the newest ones.
Coming Soon: A Bumper Crop of Buddy Bears!
Thanks to the talents of the Kids Corner webmaster's third grade class, a whole new bunch of Buddy Bears will be arriving on the Kids Corner quite soon. Keep your eyes peeled.
Some Very Special T-Shirt Designs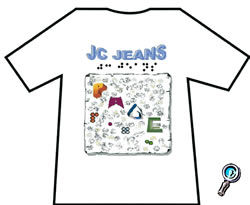 Click here to see all the wonderful new designs
A Very Special Collection of Buddy Bear Photos
While looking for something on the web, the Kids Corner webmaster stumbled upon an incredible collection of photos from the Hong Kong exhibition of the United Buddy Bears. You have to see these photos! They're beautiful. Click here to visit the website!
Lots of Diary Updates
VIP members should be sure to check out the "Diaries" section of the site - Jackie's diaries are being updated quite frequently lately.
October 14, 2004
The "Thank You Jackie" Buddy Bear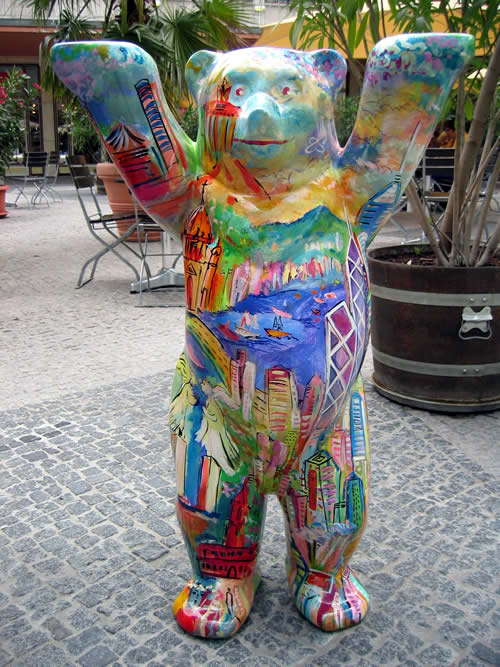 The United Buddy Bears official site has put up a wonderful web page showing the creation of the special Buddy Bear that was made by kids to thank Jackie for all of his hard work for the bears. Click here to see all the photos. The text is in German, but the pictures speak for themselves. Thanks to Dr. Klaus Herlitz for sending this link.
Red Tape for Myth Production
With production nearing an end on Jackie's latest movie project "The Myth," the government of India called a halt to filming at the Virupaksha Temple this week. There was a problem with different agencies granting permission for filming. Luckily everything has been sorted out and filming has now continued.
More T-Shirts!
The Kids Corner has received several more t-shirt designs. Look for them here on the website later this week. Prizes for this contest will also be announced as the Kids Corner webmaster raids her stock of really cool Jackie stuff! Keep sending in your designs - and that means YOU!
October 12, 2004
Jackie Makes News Picking Up Trash!
While filming in India, Jackie noticed that someone had thrown some garbage on the ground and he promptly picked it up. This small act started a chain reaction and soon everyone was picking up litter at the famous temple where they were filming. It has also been mentioned by countless Indian news sources. One little thing that someone does can lead to much bigger things!
China Box Office Hits New High
According to CNN International, the China box office was booming this past weekend. This is due, in part, to Jackie's New Police Story, which continues to do extremely well ("New Police Story,"starring Jackie Chan, made 42 million yuan, including 4 million yuan made in one day).
October 8, 2004
Jackie Stirs Up India!
Jackie is in Hampi, India right now filming some more scenes for The Myth. News sources in India report that Jackie's presence there is a very big deal. Thousands of people have reportedly flocked to Hampi to get a glimpse of their hero.
Jackie filmed a dance sequence with Mallika Sherawat in the famous Virupaksha Temple (see photo, below).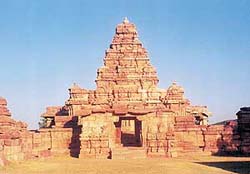 CLICK HERE TO READ MORE ABOUT THIS BEAUTIFUL TEMPLE
Professor Jackie
Jackie has been appointed a special professorship in the art department of Beijing University. He will be "Professor Jackie" for a year and although he will not teach any classes, he will give a series of lectures about his life in film.
Photo: Epoch Times
October 4, 2004
Jackie and the Buddy Bear Book (Second Edition)
Jackie was thrilled with the second Buddy Bear book and sent lots of photos. Don't be upset if you don't see your bear in the photos - there were a bunch of pictures that didn't come out very well and could not be used. Everyone who contributed to this beautiful book should be proud! Click Jackie's photo below to see all the Buddy Bear pics! Thanks to Willie Chan for all his help in getting the book to Jackie.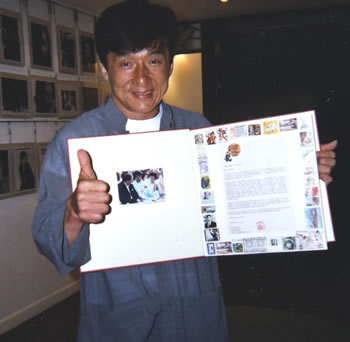 October 3, 2004
The United Buddy Bears Head for Istanbul, Turkey
News from Dr. Klaus Herlitz, one of the original creators of the Buddy Bears, is that the bears will be in Istanbul, Turkey from November 20, 2004 until January 5, 2005. After that they will head to Tokyo, Japan where they will be on display from April 4 until May 8, 2005.
New Police Story Still Doing Well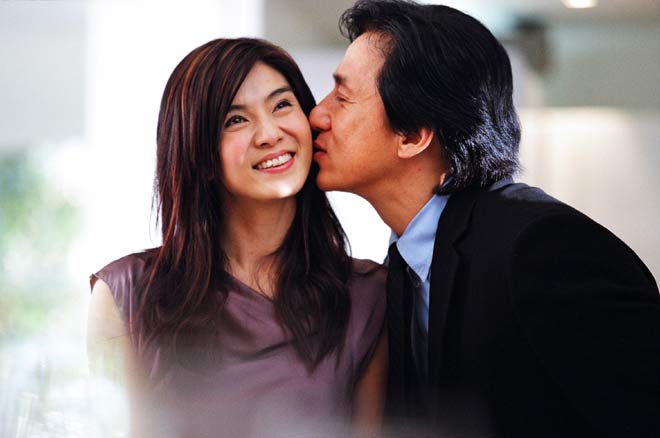 Charley and Jackie in New Police Story. If you want to see a compilation of New Police Story news and photos, visit Monkey Peaches' great New Police Story site! To visit the New Police Story official site, click here.
Don't Forget About the T-Shirt Contest!
The Kids Corner is sponsoring a "Design a JC Jeans T-Shirt Contest." Everyone is welcome to send in a design. There will be many great prizes given out including an Around the World in 80 Days poster and music CD, a copy of "I Am Jackie Chan," and a few other wonderful things. Click here to see how your design can be part of the contest!
Check out the new t-shirt design from Carlos of Australia!
Beautiful New Jackie Drawing by Unknown Artist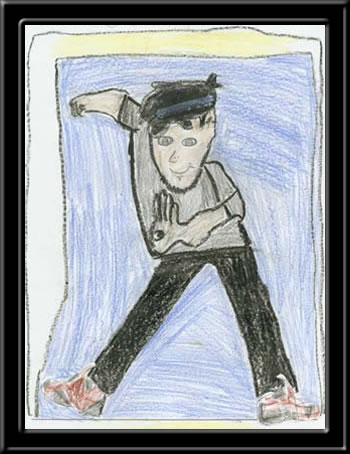 If you are the artist, please contact the webmaster.
New Buddy Bears!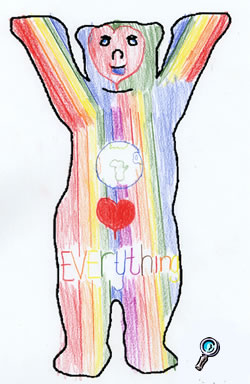 Click 9 year-old Yash's Buddy Bear to see all the new designs.
October 2, 2004
Wax Jackie in Beijing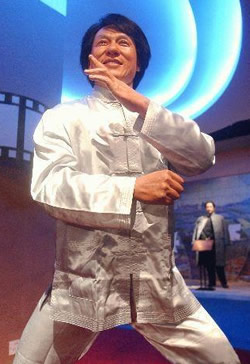 Photo: EntTom
The largest wax museum in China has opened in Beijing and features many famous Chinese faces including Jackie's. Jackie also has a wax figure at Madame Tussaud's on The Peak in Hong Kong and in the Movieland Wax Museum in Hollywood. (Source: People's Daily)
New Police Story is Still #1 at Box Office
Jackie should be very proud of his accomplishment with his latest movie. It has remained at the top of the box office since it opened last week. New Police Story is a different kind of movie for Jackie. It shows off his acting talents as well as his action talents. This movie is serious and dark; therefore it is not meant for Jackie's very young fans. Congratulations to everyone involved in the movie!
Jackie and Daniel Chat With the Press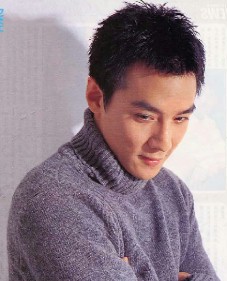 Jackie's New Police Story co-star Daniel Wu.
Here's a nice photo of Jackie from a press conference for his JCE company: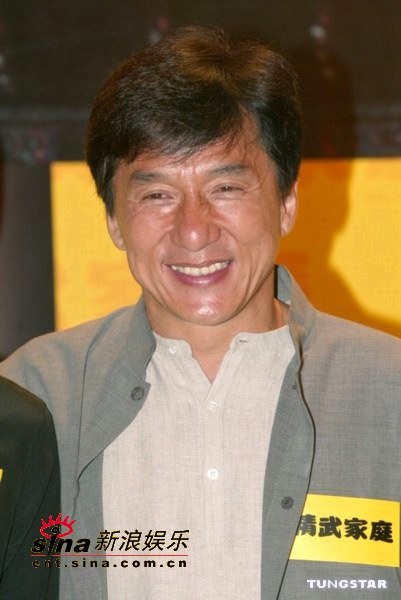 Special thanks to Marie M. for supplying the Kids Corner with daily news updates about Jackie. She spends a lot of time hunting down the latest news and very generously shares it with the Kids Corner webmaster. Without Marie's help, this news page would not be the same. Thanks Marie!!!!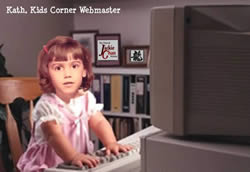 Please read this note from the webmaster!
Very Exciting News!!
This is THE coolest news of the year for the Kids Club!!!
As most of you know, Jackie has been keeping a diary for his fans while shooting Shanghai Knights. In the July 3rd diary entry, Jackie talks at length about the Kids Club and mentions each of the last 7 "Jackie's Kids" by NAME! As most Kids Club members know, Jackie has taken a keen interest in the newest Jackie Fan Club and he reads all of the newsletters. It is very exciting to read Jackie's comments about the club and its members! In the July 8th entry, Jackie mentions the Kids Club again, encouraging his young fans to join. Click the highlighted links (above) or read the diary entries at Jackie's Official Web Site. (From the August 12, 2002 News Report)
CLICK HERE TO GO BACK TO THE TOP
The Latest Jackie News is now being archived to save room on this web page.
To read past news reports, just click on the month you're interested in viewing.
©2004 Katharine Schroeder / Jackie Chan's Kids Corner