5 October 2007
On September 18, two men from Switzerland set out on a bicycle ride to raise money for the Dragon's Heart Build a School for a Dollar project. Pascal and Daniel flew to Shanghai with the intention of riding their bicycles from Shanghai to Hong Kong. Although they were unable to ride the entire distance by bicycle, they completed the journey (sometimes by train, sometimes by car) and raised an incredible sum of USD $5,680 for the Build a School project. Jackie was thrilled when he heard about their trip and invited them to visit him at the office to present the money. On October 4, Pascal and Daniel gave Jackie their donation.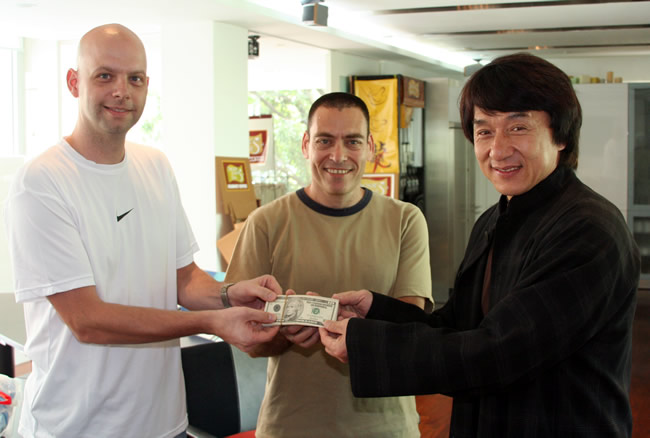 Pascal (left) and Daniel (center) present the money to Jackie at the Waterloo Road office.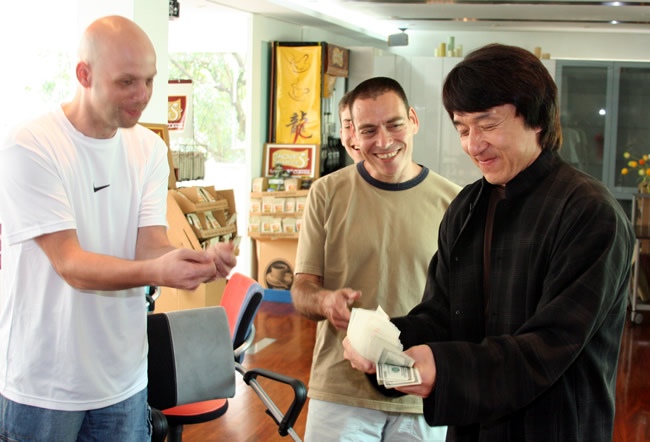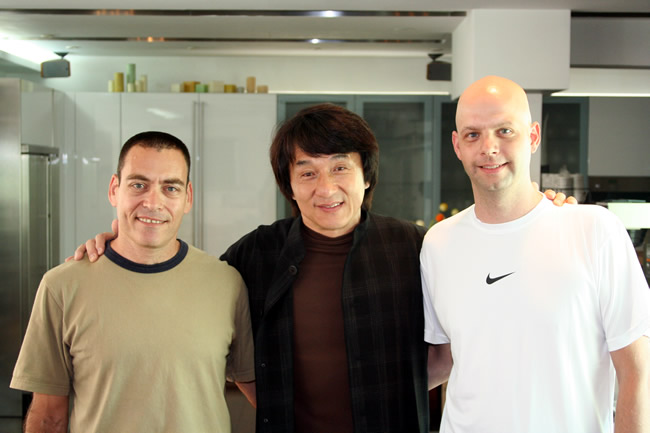 A big thank you to Pascal and Daniel for their work on behalf of the Dragon's Heart Build a School for a Dollar project. Jackie matched their donation (as he does every donation). As a gesture of thanks, Jackie gave Pascal and Daniel down jackets and t-shirts for their families.
Click here to download the story and photos from Pascal about the trip through China. It's a large (2.6 mb) file in .pdf format, but it's worth looking at. The photos from China are beautiful!