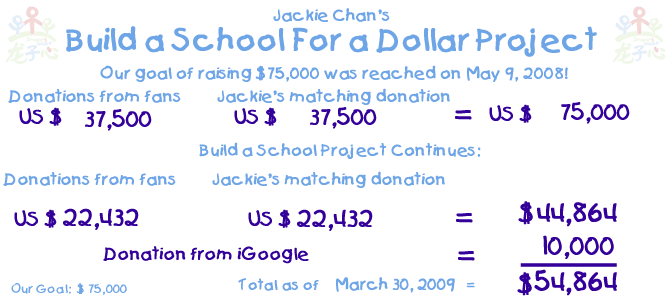 New Halloween Drawing for 2008
The Kids Corner cartoonist has come up with a very cute drawing of Jackie with his little friend for you to color in for Halloween. Petra, our cartoonist, has colored hers for you to see: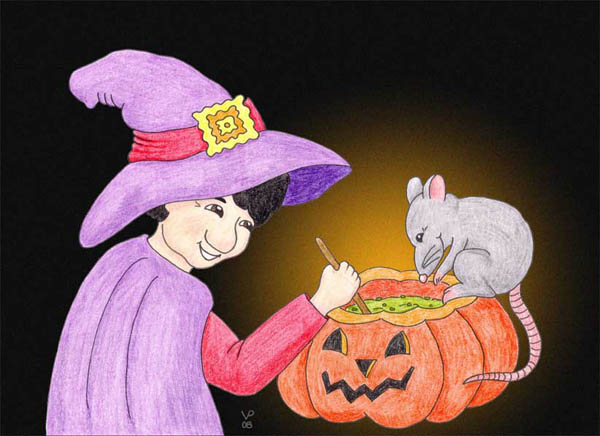 CLICK HERE to visit our coloring pages, where you can print your own to color in!
Halloween Wallpaper
Pamela from France has made a beautiful Halloween wallpaper and wanted to share it with everyone. Click the picture below to see the bigger version, then right-click your mouse on the large image and choose "Set as Background."
Thanks Pam!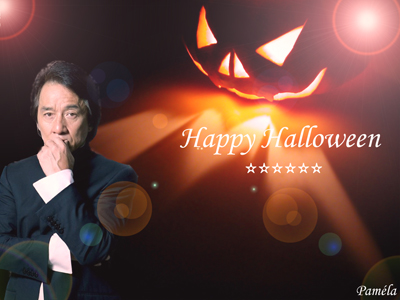 Don't forget to check out the latest Decorate Jackie for Halloween drawings. We hope that you will send your drawing in soon! The Halloween contest is judged by Jackie himself (yes, really!) and it's his favorite contest of the year! We have great prizes for kids of all ages (that means adults too!).
For information on how to join in on the fun:

Click on our little friend, below, to see all of this year's great designs!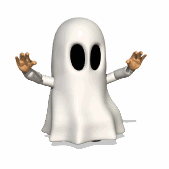 Build a School for a Dollar
As we reported last week, the Build a School for a Dollar project is doing very well in its second round. Jackie has seen some of the new drawings and donations people have sent and promised to take some pictures very soon, so check back in a few days!
In the meantime, take a look at some of the display boards that Jackie has made using your donation drawings and letters! Click on the picture below: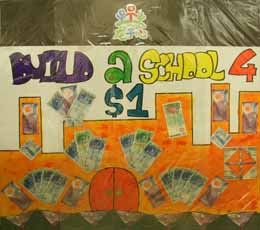 September 29, 2008
Build a School for a Dollar Gets A Big Boost!
A combination of events has led the total funds raised for Round Two of Jackie's Build a School for a Dollar project to take a giant leap all the way up to US $44,346 !!
The first thing that happened was that Jackie was invited to participate in iGoogle's Celebrity Theme campaign. iGoogle is a new project from Google which allows people to customize a home page. Several celebrities were asked to submit their own themes and Jackie was one of them. iGoogle generously donated US $10,000 to the charity of Jackie's choice, and he chose the Build a School for a Dollar project!
The second thing that happened was that Jackie wrote about the project in his diary on September 3 and expressed his disappointment that donations had dropped off. He encouraged his fans to think of the project as an ongoing one and soon after, people began to respond. We received several hundred dollars in donations over the next several weeks and that means that since August 11th, fans have donated over US $1,500. Jackie matches those donations and when all this is added together, it's quite a lot of money.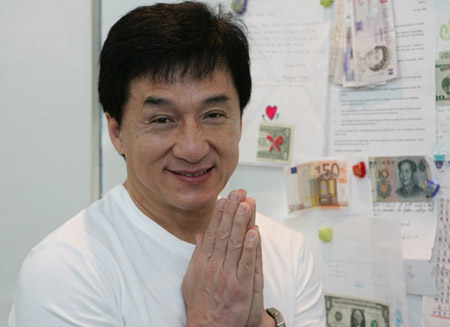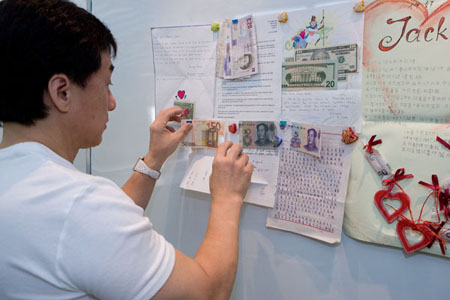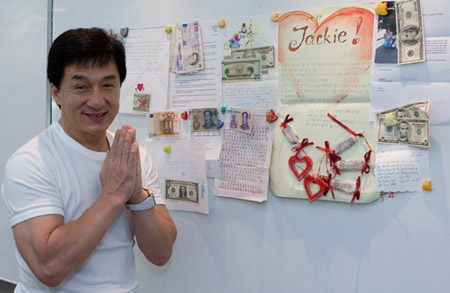 We want to thank iGoogle for their generous donation. If you want to learn more about customizing your own homepage with iGoogle, you can click here and watch a short video. Then, you can visit Jackie's Celebrity iGoogle Theme page and begin using it! Here's a peek at Jackie's theme: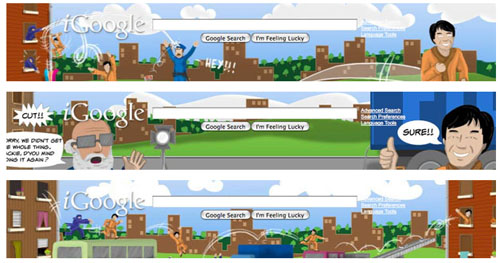 CLICK HERE to visit Jackie's iGoogle theme page.
Build a School for a Dollar Project Brochures for Download
We have added a page to our Build a School section where you can download informational brochures about the Build a School project. Right now we have them in six languages, but hope to have more soon. The idea is that kids or adults can print out the brochure, then bring it with them to show people. It can also be copied and given out at events. We hope you like this idea. Click below to read more!
A big thank you to the special fans who helped with the translations!
August 30, 2008
It's Time Again...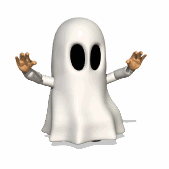 It's time again for the Jackie Chan Kids Corner's most popular contest. This year we are allowing fans a full two months to create their drawings and send them to us. This is the third Decorate Jackie for Halloween Contest we've had and each year it gets more and more popular. (If you're not familiar with this contest, visit our Fun Stuff section and click on the links to past contests.)
We've got great prizes this year and they've already been autographed by Jackie. So enjoy yourself and let's see what you can think of this year for Jackie's costume! Click the banner above for all the information.
*Thank you to Petra for drawing two new Jackies to decorate this year*
August 28, 2008
Take a Jackie Chan Tour of Hong Kong at our Sharing Corner!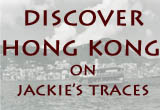 Visit our Sharing Corner for a terrific tour of Hong Kong written by a fan from Germany!
August 17, 2008
New Look for Kids Front Page
The Kids Corner was long overdue for a new front page, and now we have one! Hope you like the fun look. There are no major changes within the Kids Corner, but the webmaster is working on cleaning things up and making it look a little nicer. There will also be some updates to the Sharing Corner and the Art Gallery soon, so check back in a few days.
Updates All Over the Kids Corner
There are many updates to the Kids Corner. Please have a look at the new Buddy Bears, some great drawings in the Art Gallery, coloring projects, and Movies That Weren't!
Read about a group of fans who met on our International Friends Forum got together for a wonderful weekend!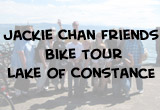 August 12, 2008
Build a School for a Dollar Update
Despite all the excitement about the 2008 Summer Olympics, Jackie's fans have shown no signs of slowing down their generous support of the Build a School for a Dollar project. Between July 9th and August 11th, we received US $2,226 from fans all over the world! This brings our total up to...
USD $31,206
As always, there are some terrific and touching stories behind the donations. There will be an update in the Build a School Helpers page soon. In the meantime, have a look at some photos of Jackie with the latest donations: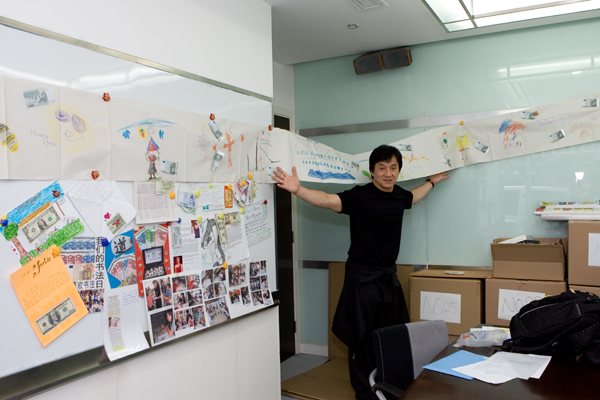 Jackie was so proud and happy with the latest donations. We will tell you the story behind
the long banner very soon! You can see more new photos of Jackie here.
A Touching Letter from a Young Fan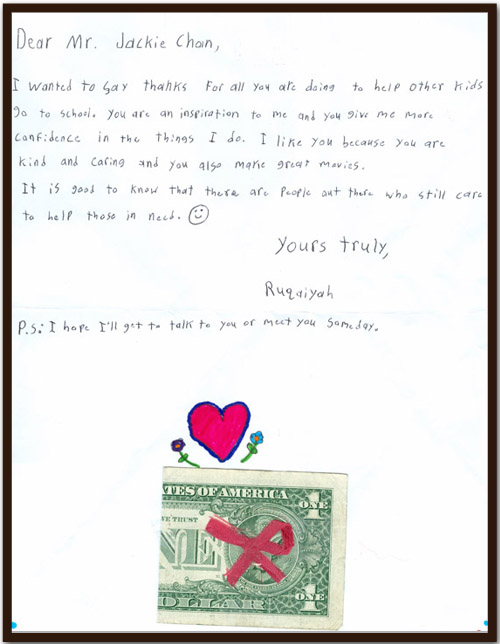 We Are Ready!
Beijing showed the world that they were indeed ready for the start of the 2008 Summer Games. The opening ceremony was fantastic! If you were in one of the many countries that cut the broadcast short and you missed Jackie, you can see him right on the main website in the Videos section.
The Kids Corner wants to say thank you to Raoni for his great drawing of Jackie, which we displayed on the front page last week for everyone to enjoy. Raoni was nice enough to send us a black and white version to color in: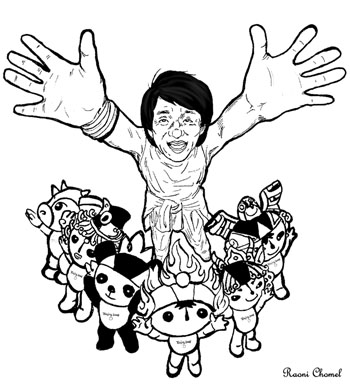 Click on Jackie to see a larger version for printing!
Here's what it looks like when it's colored in: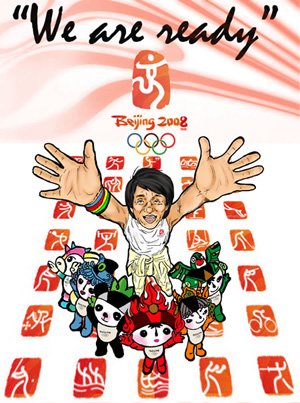 Here's a photo of Raoni with his drawing: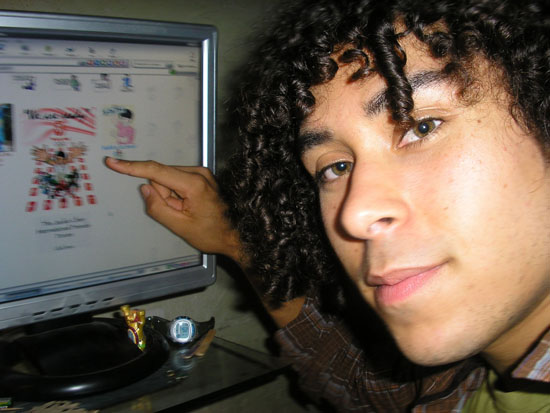 Thanks so much Raoni!
There's more Olympic coloring fun here on the Kids site. Here are two designs that you can color in: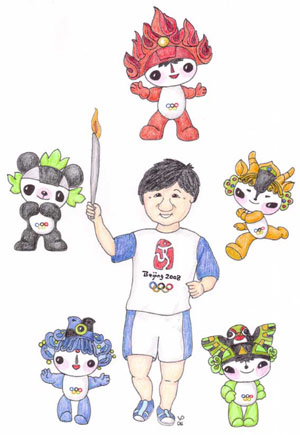 August 1, 2008
Eight New Articles in Jackie's Sharing Corner!
We've gotten many great stories for Jackie's Sharing Corner in the past few months and finally we have posted many of them. A few are still pending, but don't worry; they'll show up someday! You'll find some great stories and photos written by and about Jackie's fans. Just click below to visit our Sharing Corner: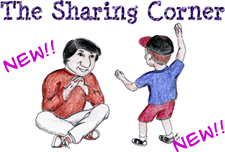 July 9, 2008
Build a School Total Jumps to US $26,754!
Two months after the devastating earthquake in Sichuan, China, Jackie's fans are still very busy supporting the Dragon's Heart Foundation, which will be helping to rebuild schools in the devastated area. Most of the donations in the past few months have come in to our online donation page, but of course some wonderful things have also come to our office. We don't always know the stories behind the online donations, but they are just as appreciated as the donations that come along with beautiful letters or drawings. The smallest donation this month was US $2.00 and the largest was US $500.00. Jackie appreciates each and every one of these donations and encourages you to give what you can because every little bit helps!
Some of the fans have sent beautiful letters and drawings with their donations, and we want to thank everyone for their support. Here are a few stories behind some of the recent donations:
At the end of her trip to China, one fan gathered all the extra RMB from a group she was traveling with and sent it to us.
A group of American students donated their pocket money and sent it to Jackie for the Build a School project - and they did it twice in two months!
A fan sold her television set and sent the money to our office.
A young girl from Germany donated part of the money she got for her "Jugendweihe" (her coming-of-age celebration).
Another fan put a box at her office and collected donations.
A woman who used to save currency from her trips in different parts of the world gathered it all together and sent it to Jackie.
A couple of lines from the letters:
"With all one's heart we are with your countrymen."
"It's not much but it is sent with love."
"I do promise you that whenever I could, I'd donate."
"I wish it would be as normal for every child in the world as it is for me to visit a well equipped school. I'm happy and proud to be your fan."
We have many stories from our "Build a School Helpers" and will post them as soon as possible on the Kids Corner. In the meantime, take a look at some new photos of Jackie with donations on our Build a School pages.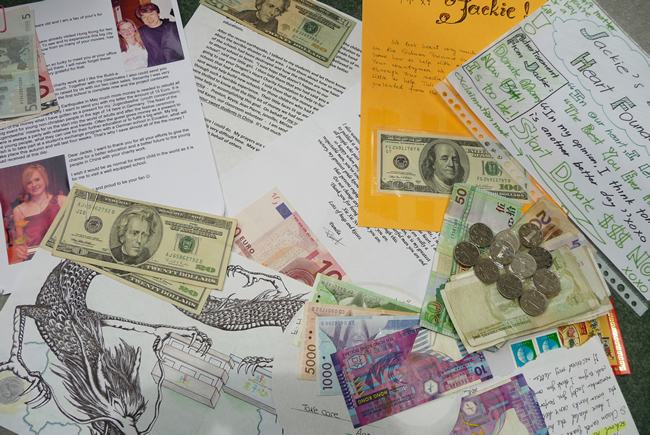 Some of the recent donations that have come to our office.
The Latest Jackie News is archived to save room on this web page.
To read past news reports, just click on the month you're interested in viewing. Remember that some of the older links in these news archive may no longer be active.
AUGUST, SEPTEMBER, OCTOBER 2005
KIDS CORNER FRONT PAGE / TOTALLY FUN JACKIE STUFF / OFFICIAL SITE HOME PAGE
©2007 The JC Group
No part of this website may be reproduced or distributed without permission.