Friday, 18th July, 2008
Here I was, sitting in the cold drizzle at Darmstadt bus station at 6 o'clock in the morning in my summer holidays. Why am I doing this, I asked myself. Well, the answer is simple: for Jackie Chan. I was waiting for a coach from Hamburg, that would bring Iris and her daughter; and together with another Jackie friend we would later in the day travel further south (another 400 km) to the Lake of Constance. There we would meet other Jackie fans from Germany, Austria and the Netherlands, go on a bike tour and collect money for Jackie's charity Build a School for a Dollar .
To cut a long journey short (and it was long and tiring for all of us), in the evening we all met in a Chinese restaurant in the small town of Lustenau near Bregenz in Austria. We celebrated our meeting with a delicious and wonderfully looking dinner, but then we all went to bed. We were tired after the long journey and the next day was to be the day on the bikes, so we needed some rest.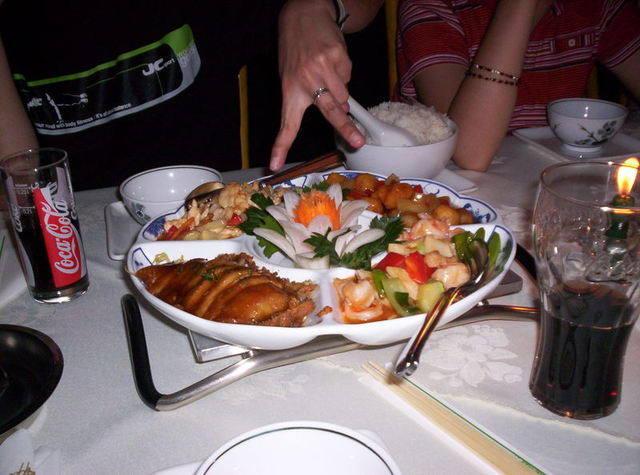 Saturday, 20th July, 2008
After a good breakfast at Claudia's house in Lustenau, we drove to the city of Bregenz where we were to hire the bikes. On our way we had a look at the famous 'Seebühne', an outdoor stage that hosts concerts and music festivals. Last year even some scenes of the new James Bond movie were filmed here. Well, the female teenagers of our group were to have a great day, with a guided tour around the facilities, a workshop on the opera 'Tosca' (by Giacomo Puccini) and in the evening the dress rehearsal of that opera.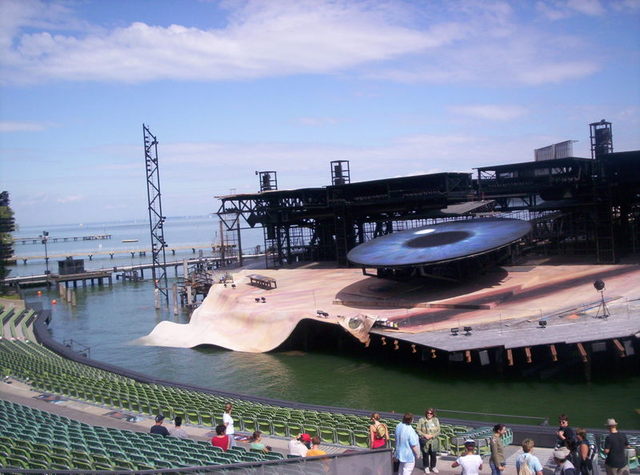 Then we mounted our bikes and started a tour along the lake. We cycled to Lindau in Germany and from there to the little town of Langenargen, from where we took a boat back to Bregenz. ( The Lake of Constance borders Austria, Germany and Switzerland. ) Iris had prepared some quizzes, so it was never boring. We had real 'Jackie weather' (sunshine) and the scenery was breathtaking, but we also enjoyed the talks and each other's company.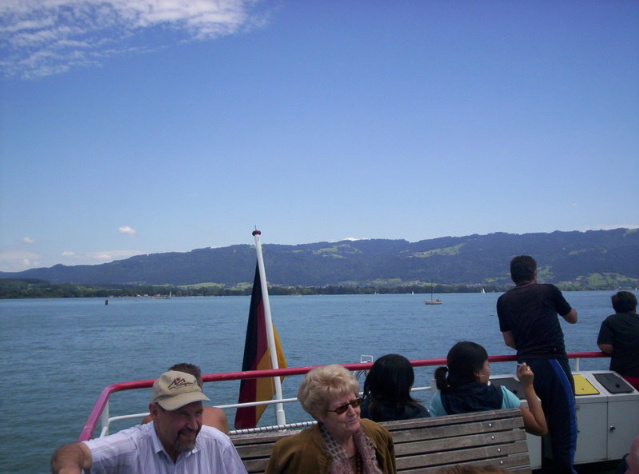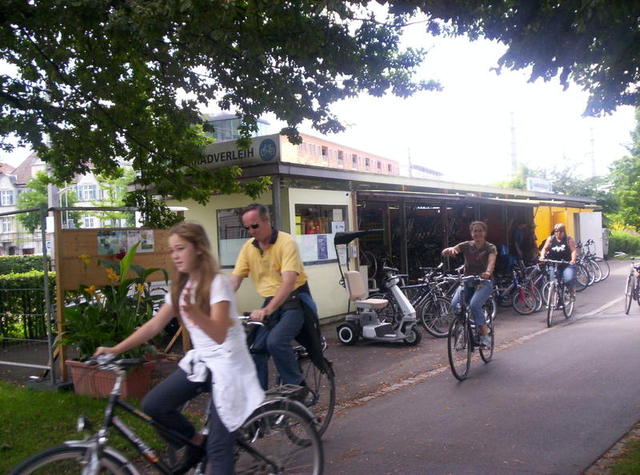 When we got back to Lustenau in the late afternoon, we were all very tired and a little sunburnt, but some of us went to see a private viewing of the HK DVD of The Forbidden Kingdom, what a great surprise. After that we were REALLY hungry and were happy, that the barbecue at Claudia's house was ready. Iris calculated the scores of the quizzes and in the end everybody got some nice souvenir and even a medal for being such a great cyclist !!
Sunday, 21st July, 2008
We met at Claudia's and then drove to Dornbirn, another town nearby, where we took a cable car up the Karren mountain. On top of the mountain there is a restaurant, where we enjoyed a great breakfast (good food was an important part of this weekend, well, we were in Austria...).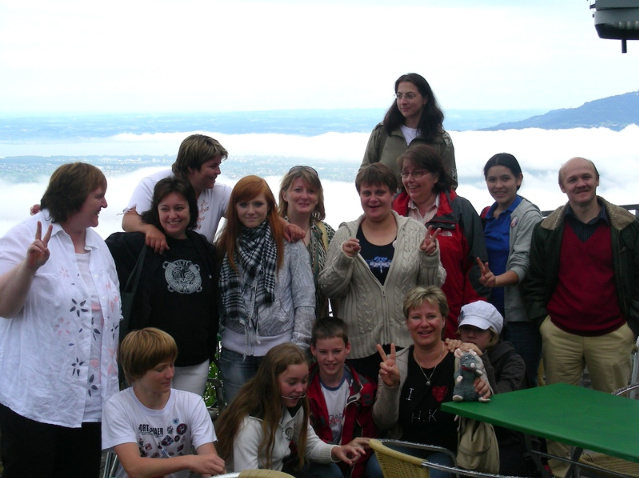 And then it was time to say good-bye --- we parted as friends, even those who had never met before. My 'thank you' goes to Iris and Claudia for organising it, to everybody else who helped, to all the participants for being such good company, and, of course, to Jackie. Without him, we would not have met. Xiè xie !
Oh, before I forget, when Iris counted the money, she found that we had collected 333,33 Euros (about 525 USD) for Jackie's charity.
Sabine Krüger
1st August, 2008