Here at the Build a School Helpers pages we told you the story of a group of kids and adults in the Netherlands who worked very hard to raise US $468 for our project. On April 20, 2007 we received all of the drawings the students made and letters they wrote. We have taken photos of them to send to Jackie on the set of The Forbidden Kingdom.
Thank you again to all the students, teachers, parents, and helpers from the Andries van der Vlerk School in Hoogvliet, Rotterdam. And a big thank you to Kitty for all her hard work to organize this fundraising event and send us all the drawings! (Click here to read all about the fundraiser.)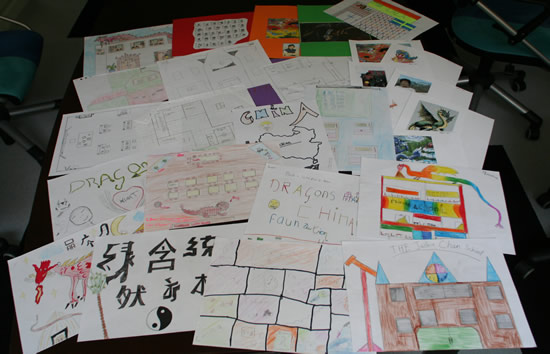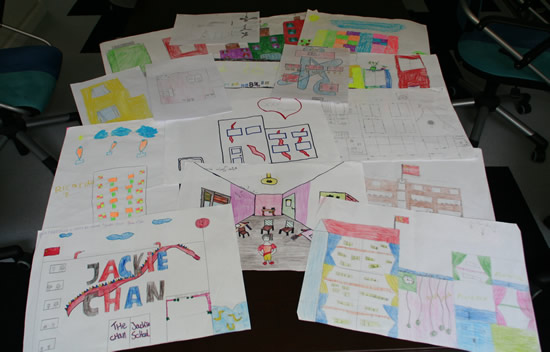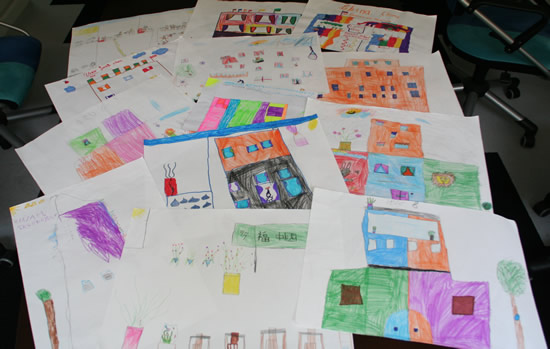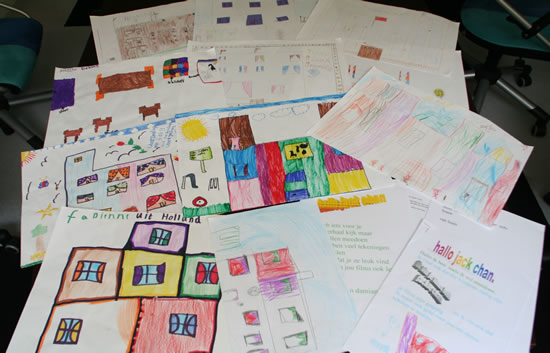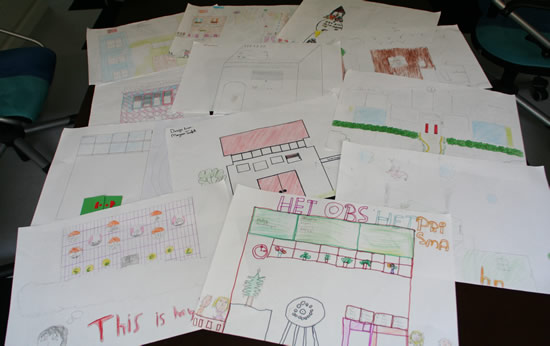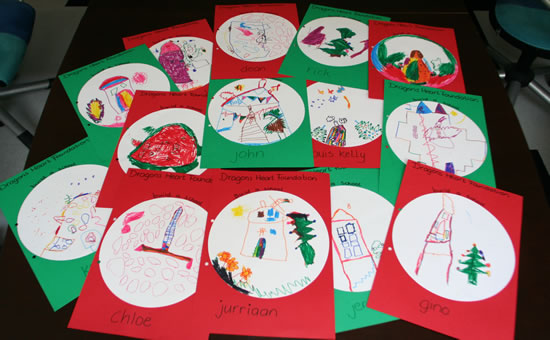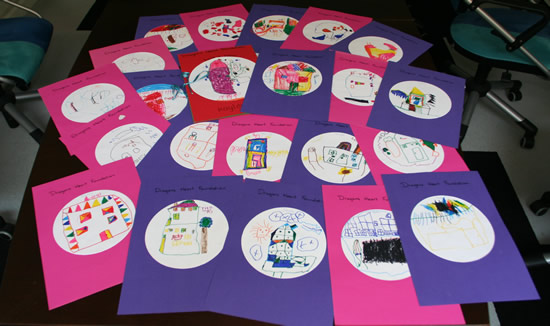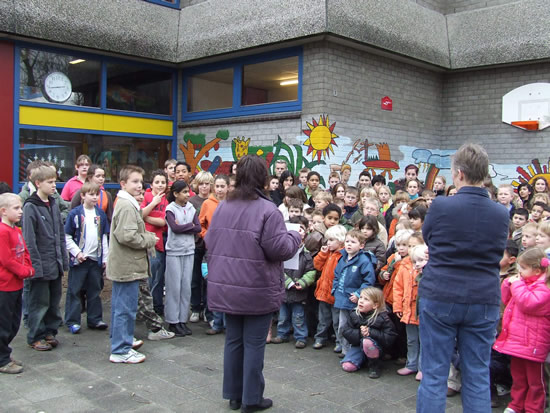 Kitty talks to students.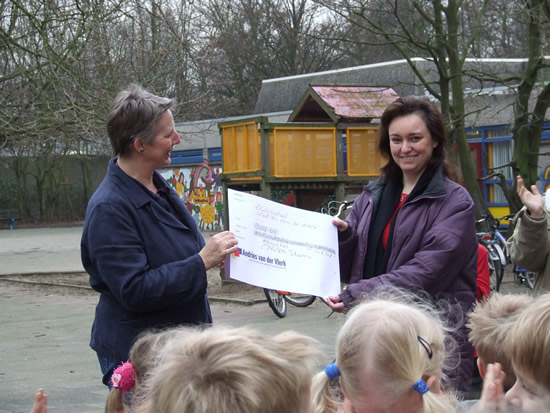 Check presentation.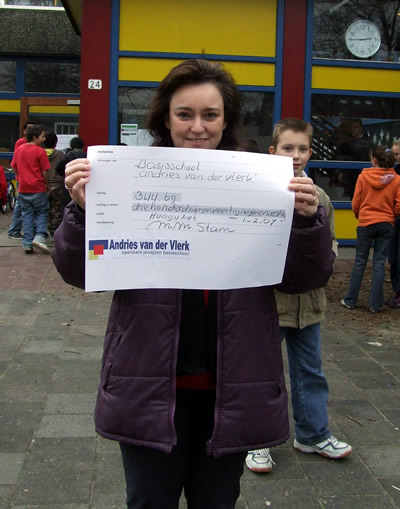 Kitty with the ceremonial check for the Build a School project.
If you'd like to make any size donation online, please click here and choose "Dragon's Heart Foundation" from the drop down menu.
Or send your donation to:
Build-a-School Project
c/o The JC Group
No. 70 Pak To Avenue, Clear Water Bay Road, Sai Kung, Kowloon, Hong Kong

Please read our Build a School Message