The Build a School project gets many letters and drawings every day, and we are not able to feature all of them here on our website. However, we thought you would enjoy reading this letter from Liu Xin of China. We really appreciated that Liu Xin involved classmates and friends to help our cause. Thank you!
Here's Liu Xin's letter: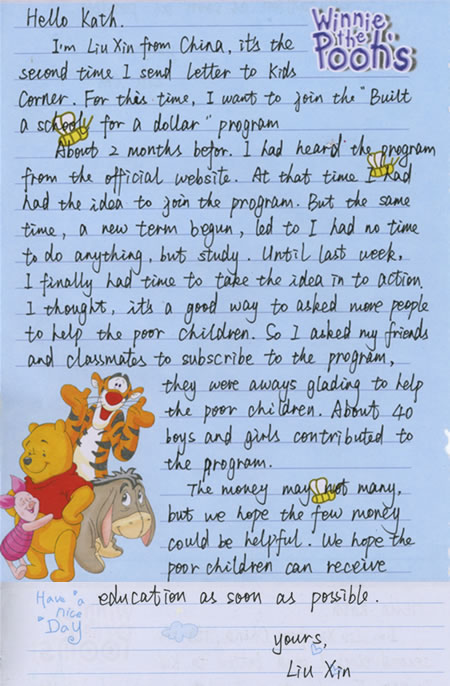 And here's the clever donation drawing. All those who donated signed their names on a brick in the drawing!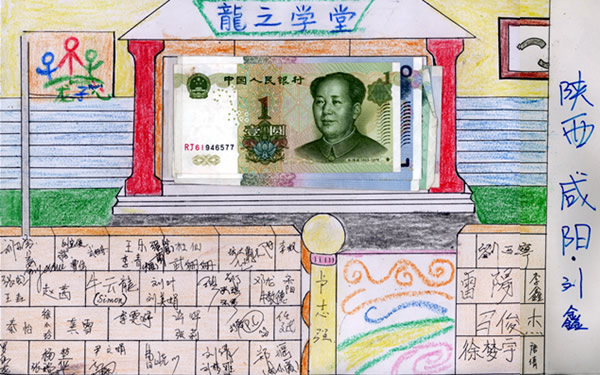 If you'd like to make any size donation online, please click here and choose "Dragon's Heart Foundation" from the drop down menu.
Or send your donation to:
Build-a-School Project
c/o The JC Group
No. 70 Pak To Avenue, Clear Water Bay Road, Sai Kung, Kowloon, Hong Kong