Our names are Clare Harrild and Heidi Humphries and both live in UK, we became friends through being both fans of Jackie Chan and always spoke every night and would talk about Jackie's movies and work, we became really good friends and with the help of our parents managed to meet up for the first time.
We spoke for a while after and agreed that we both wanted to do some charity work, so decided to help the Build A School for a Dollar charity by making bracelets and selling them for 50p-£1 each depending on which type of bracelet.
This went on over a period of 4-5 months and both of us were amazed at the result and how much people wanted to help, Clare had people in her college donating money and wanting more than one bracelet and Heidi was sending bracelets to Europe and receiving donations we couldn't believe it. So far we had managed to raise just over £100, but we wanted to do something else at the same time and a way of bringing people together, so on the 22nd of August we held a Photo shoot at Village Studios in Bexley. We wanted it to be a fun day and also a way of saying thank you for those who helped by buying the bracelets and promoting our project. Even though Heidi Lives 180 Miles away in Birmingham she was still able to come down to Kent to do this shoot. Four T-shirts were made with the charity logo on and two pandas also took part. Including Clare and Heidi, three other people was involved in the shoot and they were:
Otis Taylor
Laura Robinson
Daniel Robinson
All of us had a great day and a lot of fun, we have all agreed that it would be a good idea to do it again sometime. It was an excellent way for others to make friends and meet new people, definitely an uplifting day and a great experience for all of us to remember, it was a lot of fun helping the charity.
Photos: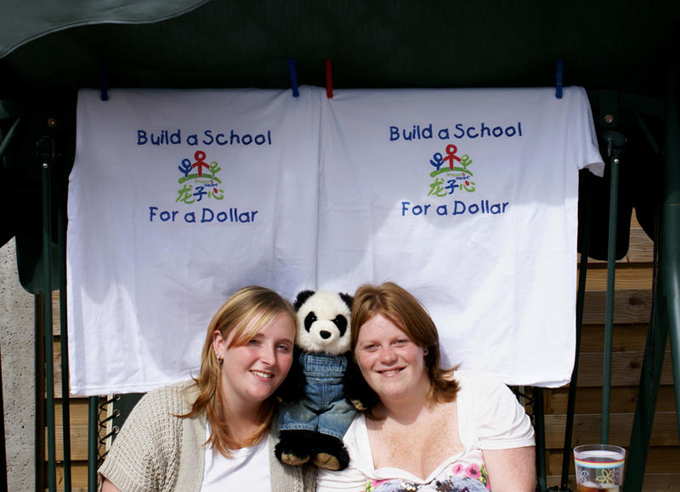 Clare & Heidi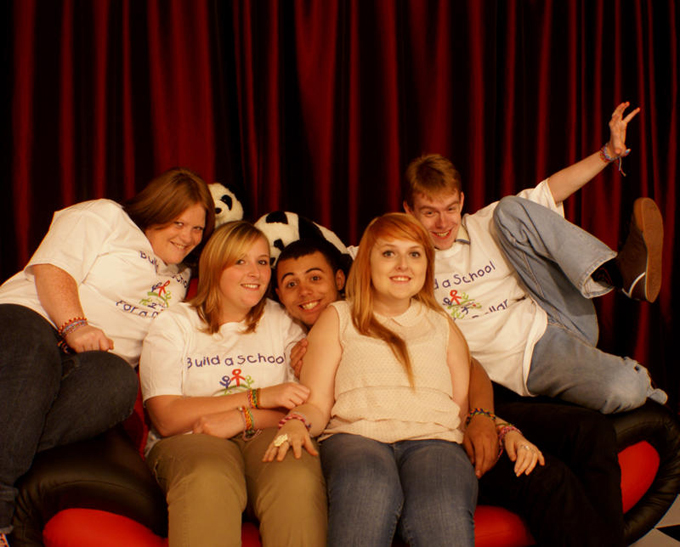 Heidi,Clare,Otis,Laura,Daniel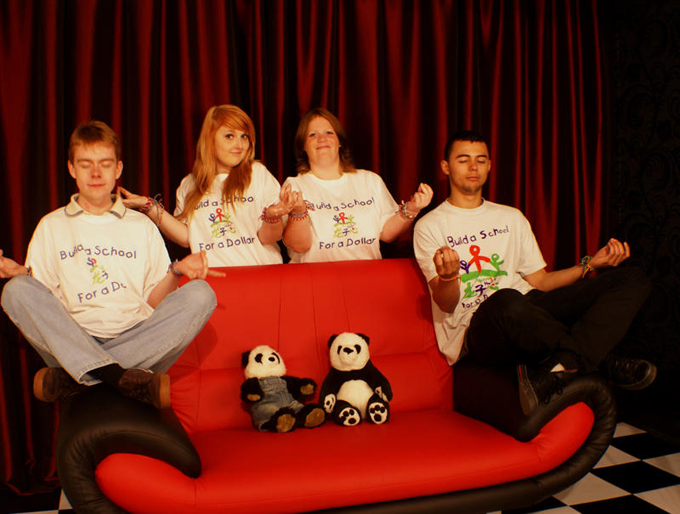 Daniel,Laura,Heidi,Otis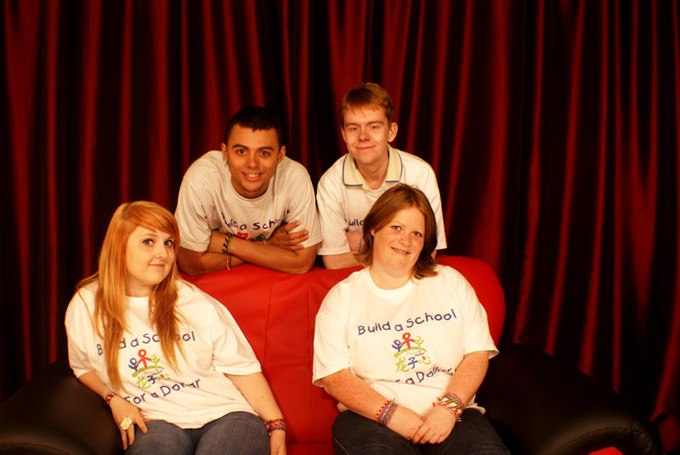 Laura,Otis,Daniel,Heidi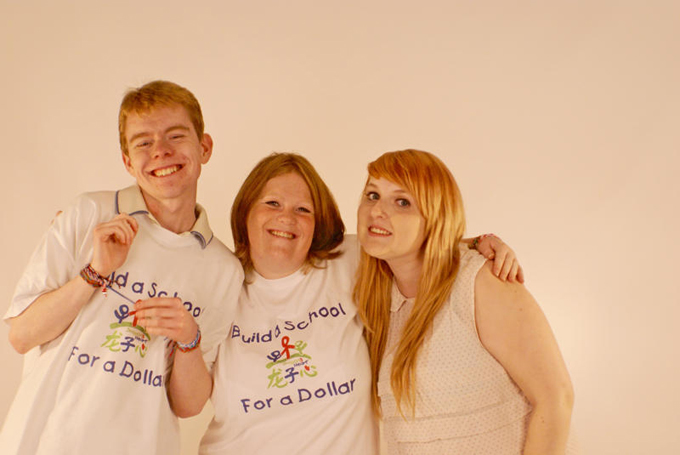 Daniel,Heidi,Laura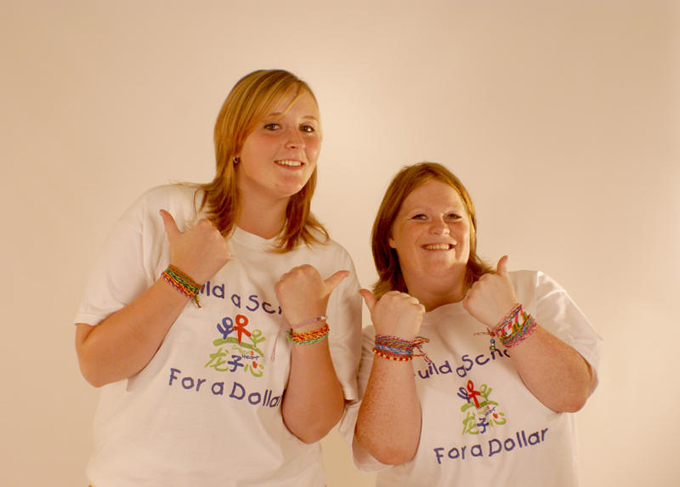 Clare & Heidi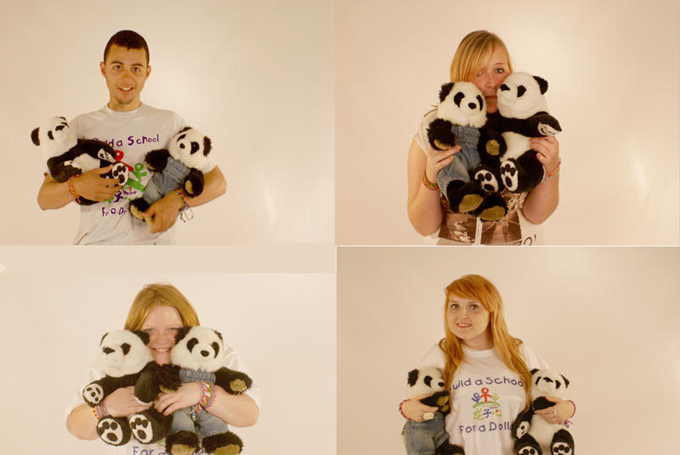 Otis,Clare,Heidi,Laura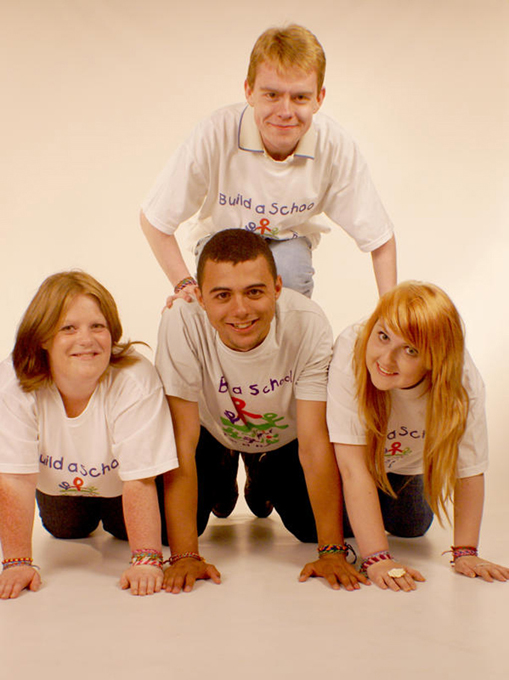 Heidi,Otis,Daniel,Laura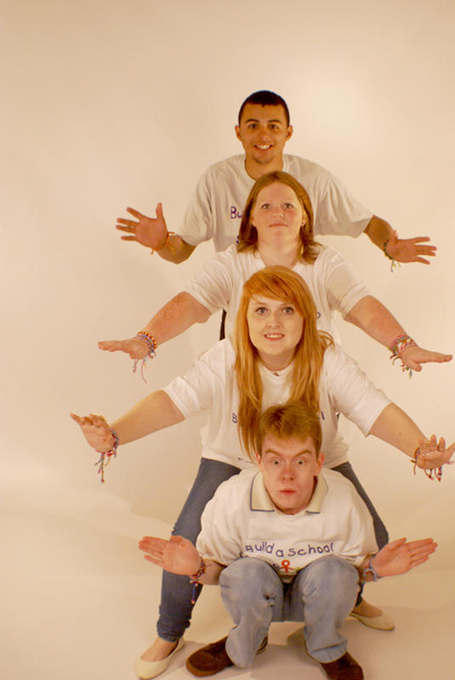 Daniel,Laura Heidi,Otis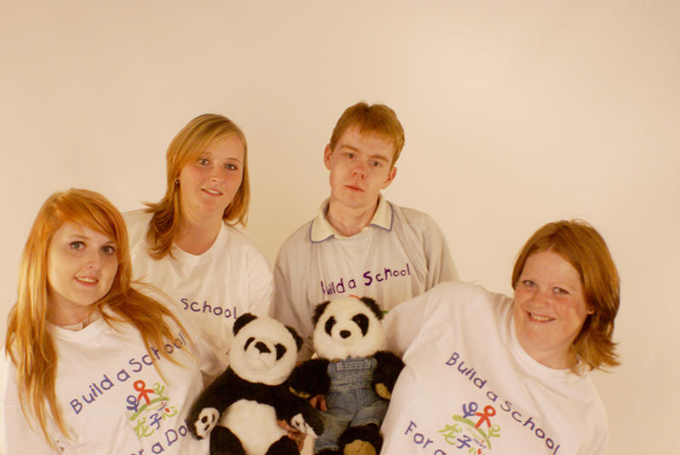 Laura,Clare,Daniel,Heidi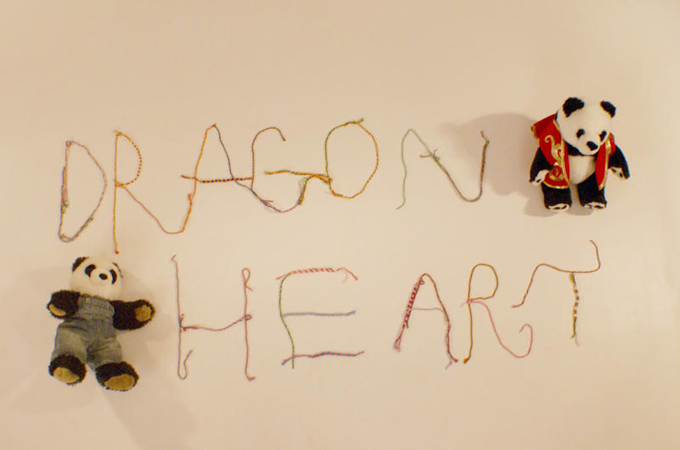 Dragon heart spelt out in bracelets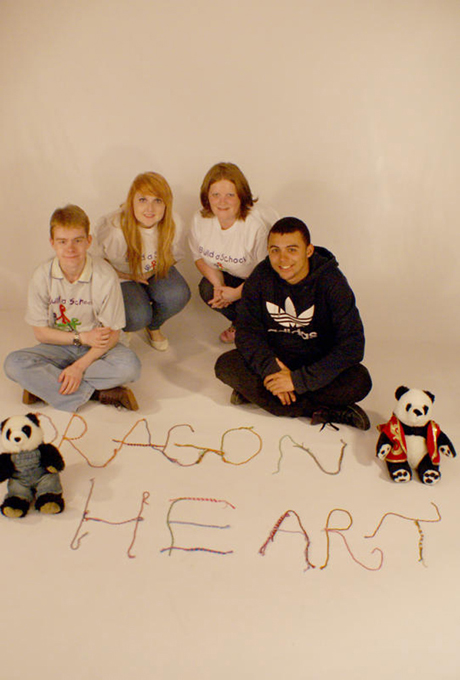 Daniel,Laura,Heidi,Otis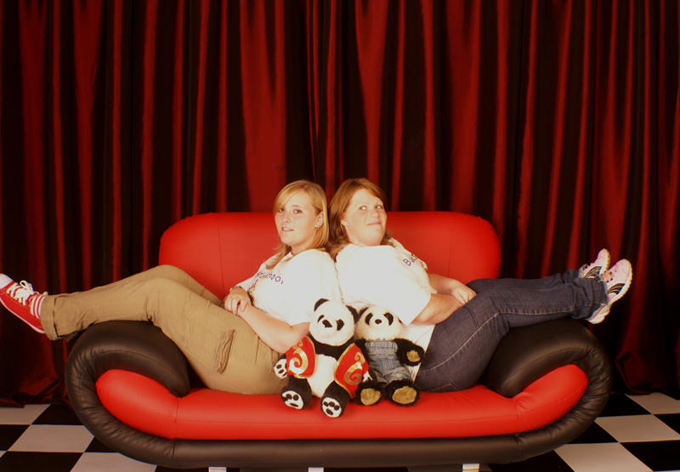 Clare & Heidi
If you'd like to make any size donation online, please click here and choose "Dragon's Heart Foundation" from the drop down menu.
Or send your donation to:
Build-a-School Project
c/o The JC Group
No. 70 Pak To Avenue
Sheung Yeung
Clear Water Bay Road
Sai Kung, Hong Kong