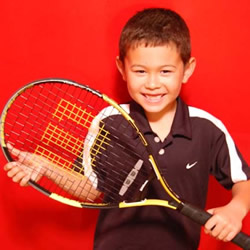 Seven year-old Dylan Stoutenburg of Los Angeles, California, a confirmed Jackie Chan fan, has joined hands with the many who've mobilized to help Jackie's Dragon's Heart Foundation build schools in remote areas of China.
Recently Dylan was visiting our website and read about Jackie's Build a School for a Dollar project. He immediately began to think of ways he could help. At the ripe old age of seven, Dylan had already been involved in charity work and knew that with some hard work and a little help from parents and neighbors, even a kid could do something to make an impact.
Dylan is a tennis buff, so it was natural that he would think of a way to combine his hobby with philanthropy. The result is a fundraiser dubbed "Dylan's Tennis Challenge." On Saturday, May 3, 2008, Dylan will attempt to make 100 tennis serves at a local court and have sponsors make a donation for each fair serve he successfully completes. (Alternately, sponsors can pledge a fixed amount of money to support Dylan.) Remember: Jackie matches every donation dollar for dollar!
Since Dylan's Challenge was announced in mid-January, many people have already made pledges and donations. If you would like to support Dylan in raising money for Jackie's Build a School for a Dollar project (Dragon's Heart Foundation), click below to make a donation. Remember to choose Dragon's Heart Foundation (Dylan's Challenge) from the drop down menu.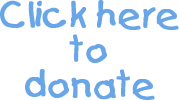 Please forward a copy of your transaction receipt to recongroup@gmail.com
To read more about Dylan's Challenge, click here.