Birthday Wishes for Jackie
On April 7, Jackie will be celebrating his 58th birthday and we would like to make it a very special day for him. We are asking fans to do their best to make a donation to Jackie's Build a School project in honor of his birthday. For information on how to do this, please click here. You can either send a donation to the office or donate online.
We would also love to surprise Jackie with birthday greetings from fans that we can post on the Kids Corner and show him on April 7th. If you'd like to make Jackie a birthday drawing (not a purchased or downloaded card) for the website, please scan it and email it to the webmaster at jckids@jackiechan.com with the subject line "Birthday." All drawings must be received by April 6.
Here's Jackie with some birthday donations in 2009: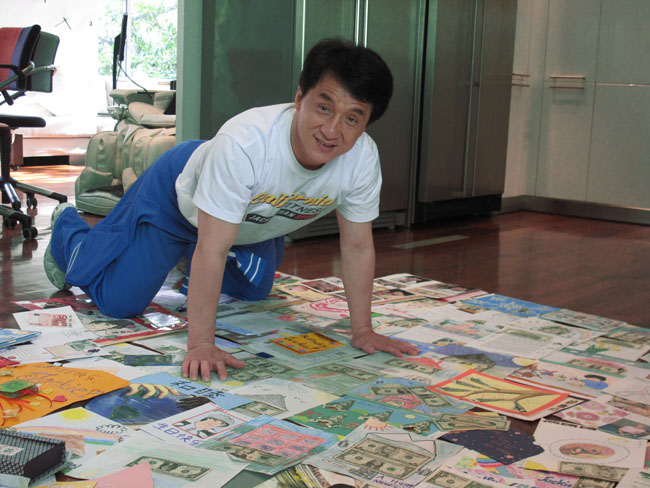 Jackie poses with some of the many birthday cards and donations. In 2009, fans donated a total of US $726 for Jackie's birthday!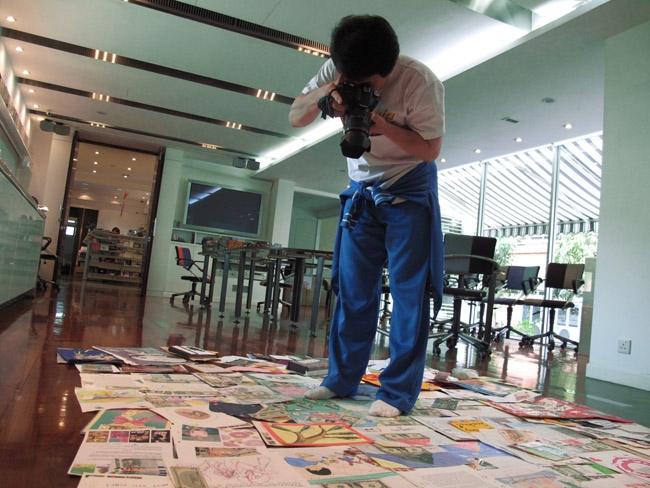 Jackie was so happy that he even took photos of the cards and letters with his own camera! Jackie wants his fans to know how much their continued support means to him. Thank you!!