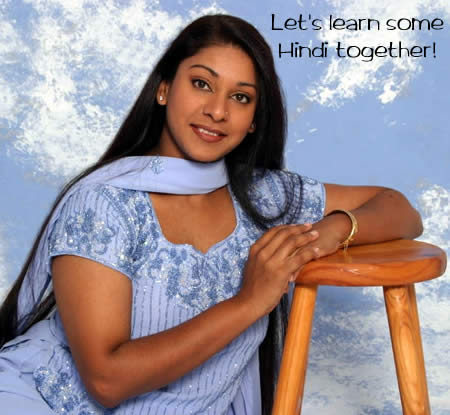 Parts of Jackie's newest movie, Myth, will be filming in India, so why not learn a couple of Hindi words, phrases, and songs? Join Haarsha (formerly Aarti) Balraj as she teaches you some simple Hindi.
Haarsha is a longtime friend of the Kids Corner. She lives in South Africa and has come up with this terrific idea just for visitors of the Kids Corner! Haarsha makes learning Hindi fun!
*Note: These are mp3 files. Click on the link and save the file to disk. The files are large, so download times are long. THEY ARE WORTH THE WAIT! While you're waiting for the file to download, you can go outside and pick up some trash from the street or maybe write a check to the JC Charitable Foundation. Then come back and enjoy these delightful lessons!*

Learn Hindi With Haarsha Text
Click here to see the lessons written out. You can print them to make learning easier!
KIDS CORNER FRONT PAGE / LATEST JACKIE NEWS / TOTALLY FUN ACKIE STUFF / OFFICIAL SITE HOME PAGE
©2005 Katharine Schroeder/Jackie Chan Kids Corner
No part of this website may be reproduced or distributed without permission