This contest will be judged by Jackie Chan!
It's time for the annual Decorate Jackie for Halloween Contest here at the Kids Corner. This contest is the most popular on our website and is definitely Jackie's favorite contest to judge. So get your crayons and colored pencils ready- it's time to decorate Jackie!
Here's the situation: Jackie is sad because Halloween is nearly here and he doesn't have a costume yet! What can you do to help? Well, you can create a costume for him! It's easy - just use one of the drawings below to make Jackie's Halloween costume. Nine prizes will be awarded to the nine most creative and original costumes in three age groups.
CLICK ON JACKIE FOR A PRINTABLE VERSION. (PRINTABLE VERSIONS HAVE THE LINES IN THE BODY FADED SO YOU CAN COLOR OVER THEM WITHOUT THEM SHOWING THROUGH.)





1. Don't copy the designs from previous contests and don't submit a design you've sent in for a past contest. (If you don't have any ideas, click here to get some great ones.)

2. Do not completely paint over the Jackie drawing when making your design and don't draw backgrounds. We must be able to see the face from the original template and we want you to decorate Jackie, not the background. Don't submit a freehand drawing.
Draw an original, creative, and colorful Halloween costume on one of the blank Jackies and send it to the Kids Corner. Decorate no more than THREE Jackies and send them in by midnight October 31. We will announce the winners as soon as possible after Halloween. All entries will be posted on the Kids Corner.

WHAT TO DO:
1. Scan your design and save as a .jpg file at least 600 pixels wide. Photographs of designs are not accepted.
You must name your picture file as follows:
H2012_Name_Age_Country.jpg

Example: Jessie, who lives in the USA and is 10 years old would name her file like this:

H2012_Jessie_10_USA.jpg

2. In the body of the email, tell us the name of your Jackie. For example, "Milkmaid Jackie" or "Watermelon Man Jackie."

3. Email it to us (for those who can't see the email link, the address is jckids@jackiechan.com ) with subject line Halloween 2012. You must include your full name and mailing address (including your country) so if you are a winner, we can send you a prize.

Example of how to write your address:

Jessie Smith

123 Arrowhead Lane

Albany, NY 01011

USA


In case you are wondering if Jackie really does judge this contest, here are some pictures:
Jackie picking his favorite Halloween entries from 2011's contest: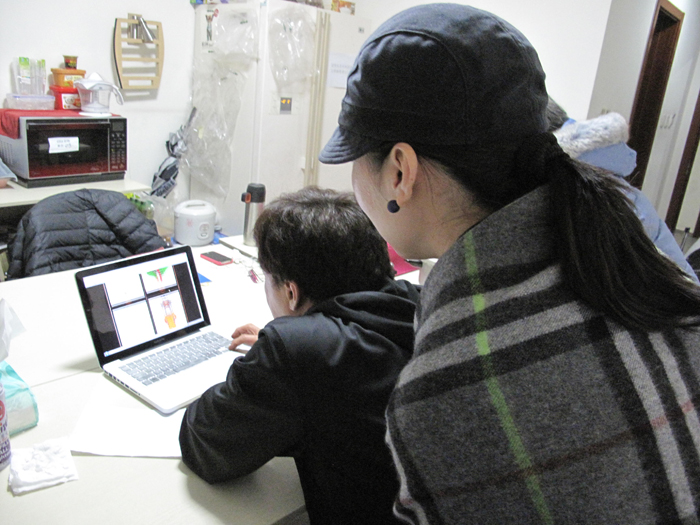 Jackie picking his favorite Halloween entries from 2009's contest: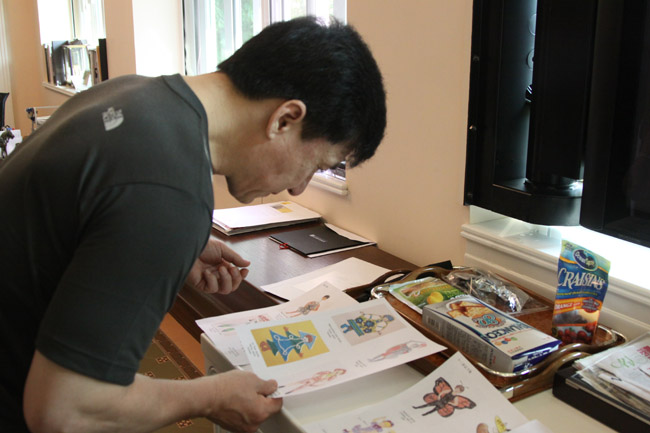 Jackie on location for The Spy Next Door, picking his favorite Halloween entries from 2008's contest: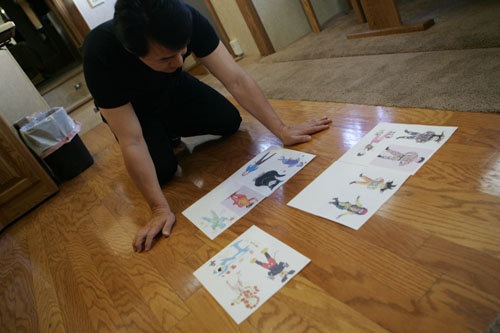 Here's what Jackie wrote in his diary about the Halloween Contest in 2008:
November 12, 2008

"I finally had some free time to sit down and judge the Decorate Jackie for Halloween contest on my Kids Corner. I was really happy and surprised by all of the funny and colorful designs that fans sent in. I know that this contest has been going on for a few years, and I'm really impressed that people can think of brand new designs every year. I'm always amazed at the way artists think – where do they get their ideas from? Anyway, I was very happy to see that fans still like this contest – actually, it is the one that makes me laugh the most. Every year I look forward to picking out the winners. I want to say thank you to everyone who sent in a picture and I also want to say that all of you are winners because the drawings are all very very good! I wish I could send you all a prize."
Jackie picking his favorite Halloween entries from 2007's contest: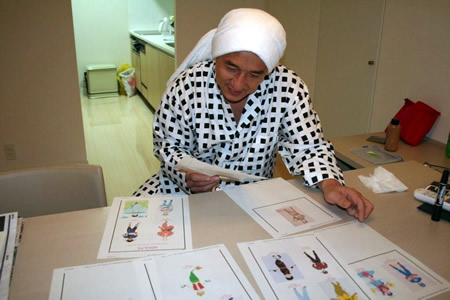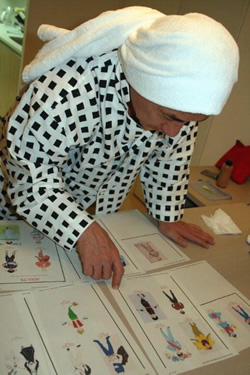 Jackie chooses the winners in the 2005 contest: