Contest Information
It's that time of year again...time to create a beautiful Christmas card for Jackie. This is our FOURTH annual contest and promises to be our best yet - just check out the great prizes (below)! So get out your crayons, markers, glitter, and glue and make the best card you can to wish Jackie a Happy Holiday.
All entries must be received at the Kids Corner mailbox by December 24th and the results will be announced after Christmas. The Christmas Card Contest is for kids and adults.
Mail all Christmas cards to:
Jackie Chan Kids Corner
No. 70 Pak To Avenue, Clear Water Bay Road, Sai Kung, Kowloon, Hong Kong
You can also send cards by email to jckids@jackiechan.com
WHO IS JUDGING THE CONTEST?
If possible, Jackie, Willie, and Solon will judge the contest. If not, it will be judged by staff members at The JC Group.
WILL JACKIE SEE THE CARDS....REALLY??
Oh, you bet! Have a look at Jackie admiring Christmas cards from past contests:
2004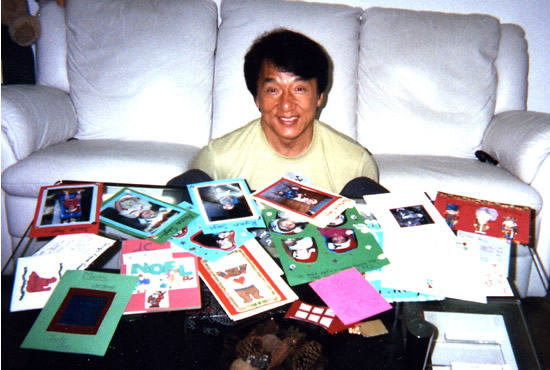 2002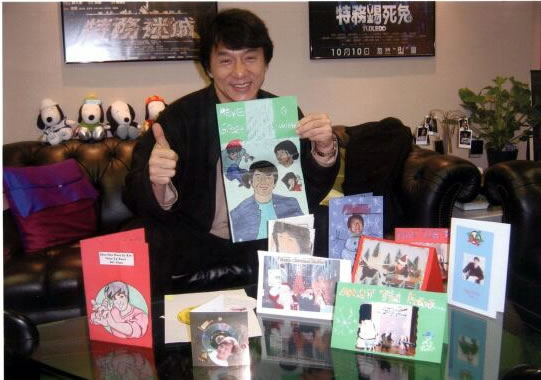 ARE THERE PRIZES?
Yes, there are prizes for the winners in three categories:
Kids age 12 and under: AUTOGRAPHED Buddy Bear t-shirt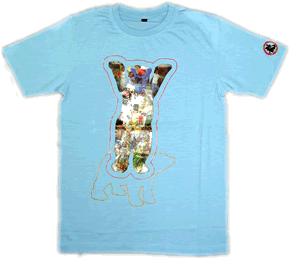 Kids age 13 - 17: The Myth movie soundtrack and an AUTOGRAPHED copy of Shanghai Knights: The Novel
Adults age 18 and over: AUTOGRAPHED Jackie Chan Collectible magazine. This 16 page magazine was produced in conjunction with the release of The Myth and contains some never-before-seen photos of Jackie. The text is in Chinese, but the photos alone make this a rare collectible:

Note: All entries become the property of The JC Group/Kids Corner and will NOT be returned. Your card may be used in future promotions and on the website in places other than the Christmas Card Contest pages. Only your first name will be used.
KIDS CORNER FRONT PAGE / LATEST JACKIE NEWS / TOTALLY FUN JACKIE STUFF / OFFICIAL SITE HOME PAGE
©2005 Katharine Schroeder/Jackie Chan Kids Corner
No part of this website may be reproduced or distributed without permission